Page 8 of 20
USB Scan Toaster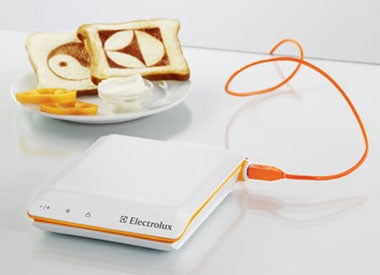 Image credit: RegHardware.co.uk
Manufacturer: Sung Bae Chang, a design student at Sejong University in South Korea.
Price: N/A
What It Is: This USB-powered toaster that "prints" text and images onto bread or other compatible materials was one of nine finalists out of more than 600 entries from 49 countries in last year's Electrolux Design Lab competition.
Why You Want It: It's a toaster that connects to a computer and prints out news, weather reports and much more onto your breakfast. 'Nuff said.
Read "USB Gizmos That Have No Place in the Enterprise (But You'll Love Just the Same)" for more.
Republished with permission from CIO (view original version)