Page 9 of 9
iPhone 4G
It hasn't even been a year since the iPhone 3GS, and people are already looking toward the next iPhone, which some speculate may be called the iPhone 4G. The iPhone 3GS offered only incremental changes to the iPhone 3G's hardware--and it looked exactly the same. Rumors suggest that the iPhone 4G will be available as early as May or June 2010, and may have a new design, a faster processor, a 5-megapixel camera, and an OLED screen--features that would rival those on Google's Nexus One. Other rumors hint at a removable battery, video chat support, and a redone app store. The rumors aren't totally out of left field--an army of Androids are marching into the smartphone market. We believe this will force Apple to upgrade its iPhone more drastically, and sooner, in order to stay competitive in a quickly-changing market. (Image credit: Isamu Sanada)
* * *
Some of these devices used the CES show as their coming-out party.The Consumer Electronics Association has some of its own predictions. The group believes 3D TV and connected HDTV will be huge in 2010--that by 2013, 25 percent of sets will be 3D, for example. We're not so sure. After all, the 3D TV we saw at CES still needed some serious work to be worth it. Hence, no 3D TVs on our list.
The CEA also predicts that cloud-based multimedia distribution--multimedia on phones, tablets, and other devices--will spawn big partnerships, and that TV consumption will become more multimedia-diverse (online episode archives and interactive voting). This we can get on board with, especially as the trend of multimedia consumption across all platforms continues to grow. The CEA also predicts that E-readers and netbooks will continue to gain popularity for this very reason: mobile access to streaming content. We've no doubt about that prediction for the E-reader market, but we've yet to see the one E-reader that will fly off the shelves…not yet, anyway.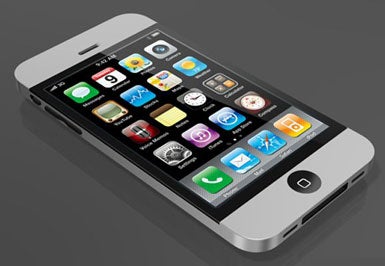 See also:
Priceless! The 25 Funniest Vintage Tech Ads
How 10 Famous Technology Products Got Their Names
Republished with permission from PC World (view original version)
This story, "8 Gadgets That Will Be Huge in 2010" was originally published by PCWorld.