Page 6 of 10
WorldMate for BlackBerry
WorldMate for BlackBerry is without a doubt my single favorite BlackBerry travel app. That's because it's a full-fledged travel assistant/directory jammed-packed into a functional and slick-looking smartphone app. Store and reference your entire travel itinerary; book hotels or reserve limos on-the-fly; monitor airline schedules in real-time and get updates whenever your flights are delayed; quickly convert international currency; communicate with LinkedIn contacts and much more, all using WorldMate for BlackBerry.
Download WorldMate for BlackBerry for free basic features. Or upgrade to WorldMate Gold ($99.95 a year) for the app's full functionality.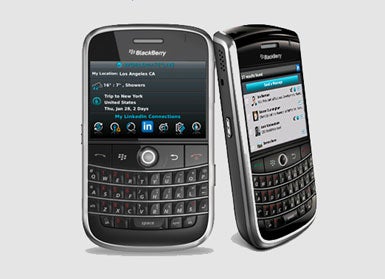 Image credit: WorldMate Inc.
Free BlackBerry Apps: Your Smartphone's 10 New Best Friends
Republished with permission from CIO (view original version)