Page 3 of 11
Impressionist: Monet-ize your photos
This image-manipulation tool is designed to do only one thing: convert a photograph into what looks like a painting. You start by uploading your image file to the Impressionist server. From there, you apply the oil-paint effect in one of two ways.
The first is by a freehand drawing method. You choose your brush size and shape, and then paint over any areas of your picture where you want to apply an ersatz oil colors look.
But the second is the most fun. Upon selecting the desired brush shape, size and width, you click "start" and your picture then comes alive as if thousands of paint brushes are dabbing and swirling it with oil paints. (The colors are derived from your original image's palette.) This real-time rendering runs continuously until you stop it. Using Impressionist just to watch this effect in motion is hypnotic.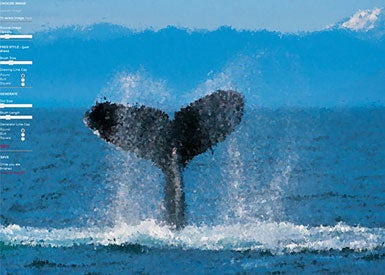 [ Ten of the World's Strangest Social Networks ]
Republished with permission from Network World (view original version)