Page 6 of 12
Hummer Laptop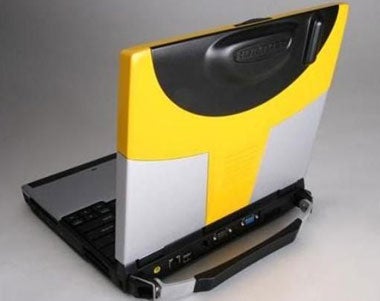 This 2005 Hummer laptop, created by Itronix Corp -- a supplier of military equipment -- is a tough piece of work. Designed to handle all sorts of rugged conditions, this over-the-top creation comes with Wi-Fi and optional wireless broadband. It's aimed at Hummer owners - maybe because they would be the only ones crazy enough to purchase it - and you can chose from Yellow, Victory Red, or Pewter Metallic for you personalised Hum-Top.
See more at Mobilewhack.
Related Stories
The World's Weirdest Portable Computers!
The Long Fail: A Brief History of Unsuccessful Tablet Computers
[ 19 Weird but Real Gadgets and Gizmos ]
Republished with permission from PC World (view original version)