ITworld.com –
The current trend in viewing media seems to be smaller: iPods, netbooks, even tablets. But what about that marvelous 1080p flatscreen monitor? Why not experience the Internet on your giant television? Here are a few different ways I have done just that.
Connect a laptop
One of the common features found on modern laptops is an HDMI output. When I purchased my 52" Samsung TV, I knew that my laptop was just begging to be connected. The connection simply couldn't be easier: just get a decent HDMI cable and plug your laptop into an open slot on your television. Done and done. The benefits are astounding. Not only can you surf the web, but you can also watch Netflix, YouTube, your photos...anything you can view on your computer alone. Many laptops also have a digital audio output, so you can plug right into your home theater system (or, just use the HDMI cable, as that also carries an audio track).
I also have an external terabyte harddrive connected to my laptop, containing digital copies of films, TV shows and home videos. Obviously, the possibilities are many. The laptop sits just behind my television, out of sight (much to my wife's delight). This setup also came in handy when video conferencing with my parents on Skype. I positioned my USB camera on top of the television and my children were able to converse with their grandparents life-size.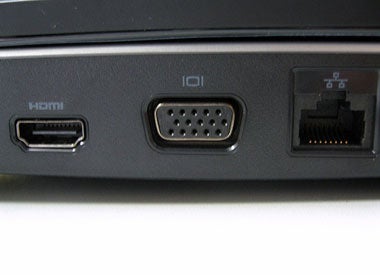 Next page: Wireless keyboard
See also:
Five new technologies for your home