Ballmer vs. Windows Live Messenger emoticons
I was playing around with adding emoticons to my Windows Live Messenger account when a thought struck me: Who do they remind me of? Do you see the resemblance?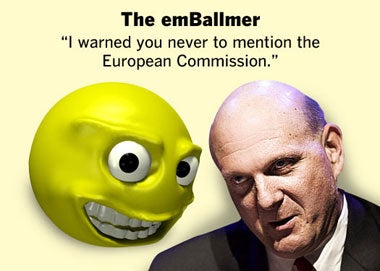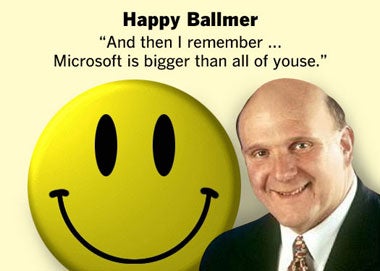 Other related content:
The oddest places to find Linux
10 geeky items you're embarrassed to admit you want
Microsoft Subnet: An independent community for Microsoft customers
Curtains! 5 tech leaders who should stay off the stage
Republished with permission from Network World (view original version)
This story, "Steve Ballmer as emoticons" was originally published by Network World.