ITworld.com –
Last week, we rounded up the best tech deals the Web had to offer. Some of them haven't expired yet (like NewEgg's deal on a Kodak Zi8 1080p HD Pocket Video Camera) so you really owe it to yourself to check it out.
This week we're back with more great technology for cheap: stuff to buy for your home office, your home theater, and to take with you should you ever need to leave your house.
Ready? Let's go!
Apple iPod Nano 8GB, 5th Generation with Accessory Kit Bundle
This is a cool deal if you are in need of an iPod. First, the 8GB iPod Nano is a fine player on it's own (I have one myself). But Walmart is upping the ante for your business by allowing you to build your own Accessory Kit. Apple keeps a pretty tight grip on their pricing, so where you save money is in the extras.
What: Apple iPod nano 8GB, 5th Generation with Accessory Kit Bundle
Where: Walmart.com
Price: $130.54
Expires: September 26, 2010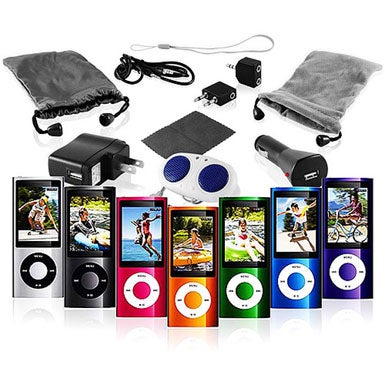 Next page: New iPod touch 4th Generation 8GB, 32GB & 64GB Starting at $223.99