Page 17 of 17
911 in New Jersey
This car collision on a dreary day in Hamilton Square, New Jersey, United States attracted the cops, an ambulance and, evidently, a rubbernecking Street View photographer.
View it for yourself in Google Maps.
Source: StreetViewFun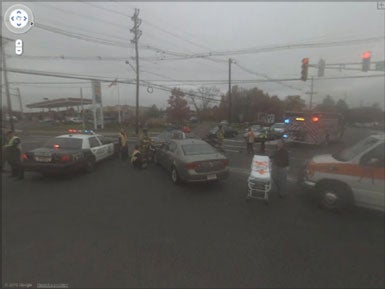 Republished with permission from PC World (view original version)
This story, "Google Street View Disasters" was originally published by PCWorld.