Sena Magnet Flipper
At $52.00, Sena's Magnet Flipper for iPhone 4 case is the most expensive product in this post, but it's also the most unique. The Magnet Flipper comes in more than a dozen color- and leather-finish-options, and a magnet inside the outer "flap" helps keep it closed when not in use. The case also features a removable belt clip.
Purchase online via SenaCases.com.
Image credit: Sena Cases
OtterBox iPhone 4 Commuter Series Case
OtterBox products aren't always pretty, but you'd be hard put to find cases that better protect your mobile devices. This is true of the company's $34.95 iPhone 4 Commuter Series Case, which is probably the bulkiest, yet most protective case featured here. It comes only in black, but offers three layers of protection, including a screen protector.
Order online via OtterBox.com.
Image credit: OtterBox
Incase Slider for iPhone 4
Incase's $34.95 Slider for iPhone 4 is made of lightweight hard-plastic on the outside, with rubber rails inside for shock absorption in addition to impact protection. It's available in black and white, offers unobstructed access to iPhone 4 ports, and the two-piece Incase Slider comes apart for easy charging via iPhone dock.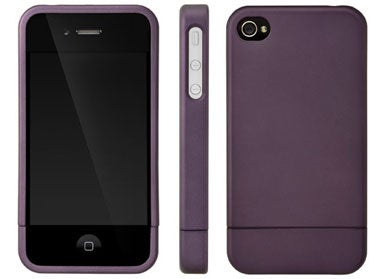 Image credit: Incase
Republished with permission of CIO (see original version here).
This story, "7 Great iPhone 4 Cases: Protect Your Smartphone...Before It's Too Late!" was originally published by CIO.