Page 10 of 16
Kent Nichols and Douglas Sarine: "Ask a Ninja"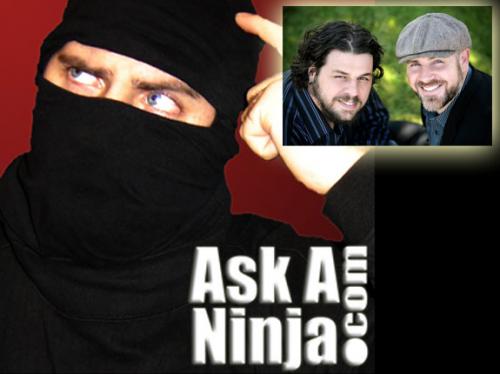 A ninja with knowledge changed Kent Nichols's and Douglas Sarine's lives forever. The comedy duo's "Ask a Ninja" Web site, in which a ninja answers all sorts of e-mail queries from viewers, took off in 2005. No matter the question, the outfitted ninja always seemed to have an answer related to his singular passion. (You know...ninja-ing.)
Nowadays, the ninja is doing better than ever. The initial buzz may have died down, but Nichols and Sarine have built a full-time business from their zany idea. They've even produced a book that's already available in stores: "The Ninja Handbook." "The book is awesome," Nichols says. "It's a full parody of the 'Boy Scout Manual' and guides the non-ninja along the ninja path to enlightenment."
Be prepared!