Page 2 of 16
Fritz Globe and Stephen Voltz: "Coke and Mentos"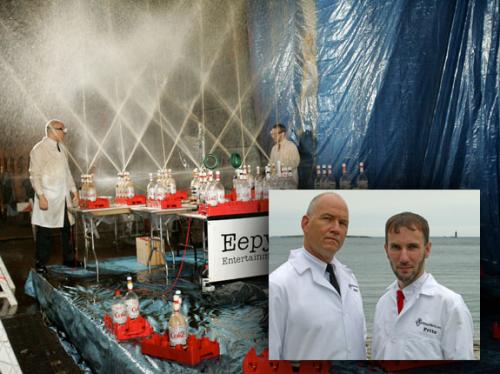 Two unexpected pairings led to an explosion of success in 2006--a lawyer and a professional juggler coupled with Diet Coke and Mentos candy. The dynamic duo of Fritz Globe and Stephen Voltz are credited with first bringing fizzing fun to the masses--and they made a cool $30,000 from their now-infamous experiment, which involved dropping discs of the minty candy into the cola, and then manipulating the resulting sprays.
The experimentation hasn't stopped for these two Maine men. The pair's latest clinical trial, which premiered on ABC Family, involves a quarter-million sticky notes--and a whole lot of office chaos.
"We're constantly experimenting with things you can find down at the corner store to see what surprises are there to be found," Globe says. "It's been an amazing ride, and we never expected this kind of attention."