Image gallery: OpenSUSE 11.4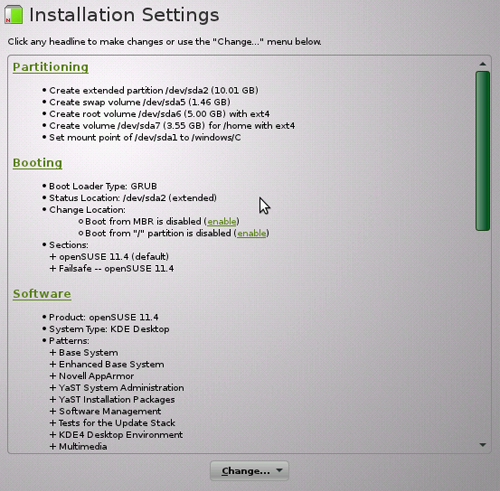 Editor's note: This image gallery accompanies the ITworld review of OpenSUSE 11.4. Click through to that story for an in-depth look at the latest OpenSUSE Linux distribution.
openSUSE Setup: OpenSUSE, like almost all Linuxes these days, makes installing it a breeze.
View Comments
The hit list
PayPal has fixed a serious vulnerability in its back-end management system that could have allowed...
Data is what makes today's business world go 'round, and IBM on Thursday launched a suite of new tools...
Retail is no longer about having the latest products on shelves in brick-and-mortar stores or having a...
Resources
White Paper

eGuide
Sponsored

eBook
Sponsored

White Paper

White Paper
Amazon Web Services is handing PC and console game developers new tools to encourage them to use its...
Security threats from peer to peer communication are nothing new, but they're becoming more...
Google updates Instant Run, Android Emulator, and Android Debug Bridge in the latest revision of its IDE