Image gallery: OpenSUSE 11.4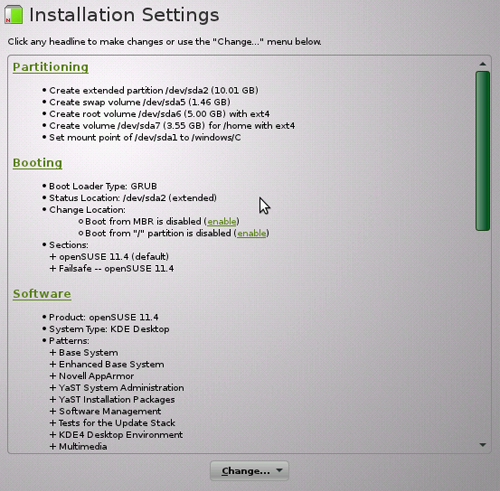 Editor's note: This image gallery accompanies the ITworld review of OpenSUSE 11.4. Click through to that story for an in-depth look at the latest OpenSUSE Linux distribution.
openSUSE Setup: OpenSUSE, like almost all Linuxes these days, makes installing it a breeze.
View Comments
The hit list
Picking an Android phone is hard, but we can help. These are the best phones; the ones you should...
Whether you want to lower your cell phone bill or find true love, there's usually a way around your...
Android M isn't the massive, top-to-bottom overhaul that Lollipop was, but it has plenty of features...
Resources
White Paper

White Paper

White Paper

White Paper

Video/Webcast
Sponsored
Today's Top Stories
CoreOS, Red Hat, Ubuntu, VMware, Rancher, and Microsoft put unique twists on the stripped-down,...
It's the 11th incident of fiber cutting in a year.
The three Japanese car makers have agreed to work together to get more fuel cell vehicles on the road...
The company says it's on track to split in two by Nov. 1.