Image gallery: OpenSUSE 11.4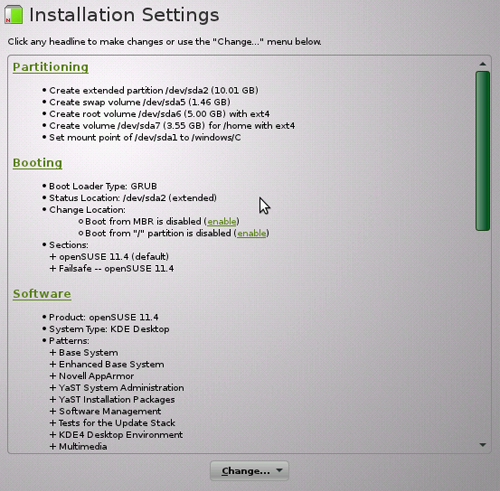 Editor's note: This image gallery accompanies the ITworld review of OpenSUSE 11.4. Click through to that story for an in-depth look at the latest OpenSUSE Linux distribution.
openSUSE Setup: OpenSUSE, like almost all Linuxes these days, makes installing it a breeze.
View Comments
The hit list
Holding yourself to this set of rules will help to keep your systems running smoothly and your users...
When developers discuss who the world's top programmer is, these names tend to come up a lot
When veteran software developers have trouble writing code, they often turn to one (or more) of these...
Resources
White Paper

White Paper

White Paper

Research/Infographic
Sponsored

Research/Infographic
Sponsored