Image gallery: OpenSUSE 11.4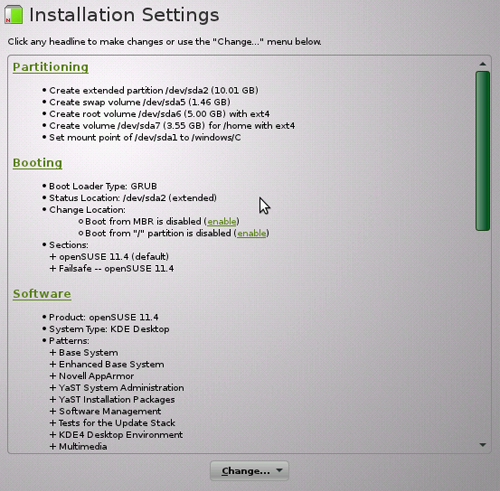 Editor's note: This image gallery accompanies the ITworld review of OpenSUSE 11.4. Click through to that story for an in-depth look at the latest OpenSUSE Linux distribution.
openSUSE Setup: OpenSUSE, like almost all Linuxes these days, makes installing it a breeze.
View Comments
The hit list
Forget the sugarplums! Here are 10 unusual gadgets that any geek would love to see under the Christmas...
Microsoft has updated several of its security tools to remove two digital certificates installed on...
Microsoft has started offering protection against potentially unwanted applications in its anti-malware...
Resources
White Paper

White Paper

White Paper

White Paper

White Paper