Image gallery: OpenSUSE 11.4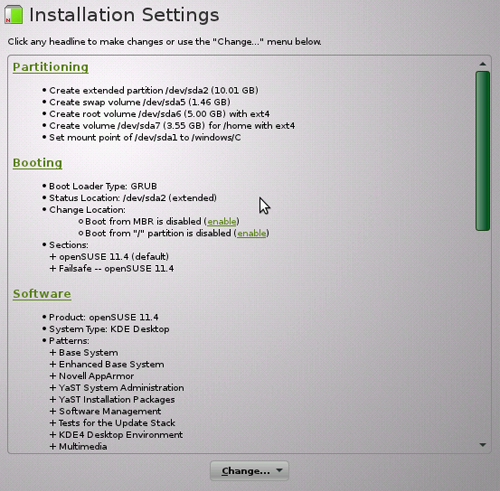 Editor's note: This image gallery accompanies the ITworld review of OpenSUSE 11.4. Click through to that story for an in-depth look at the latest OpenSUSE Linux distribution.
openSUSE Setup: OpenSUSE, like almost all Linuxes these days, makes installing it a breeze.
View Comments
The hit list
In partnership with tech training provider PluralSight, InfoWorld offers a free online course to get...
Tell Cortana about yourself so she can search better for you. Teach Hello what you look like for...
You don't need an expensive channel bundle to stay informed. These online alternatives cater to every...
Resources
White Paper

White Paper

White Paper

Video/Webcast
Sponsored

White Paper
Today's Top Stories
We review three approaches to using containers as an alternative to virtual machines
Google's started a car company...Samsung puts $85 million into cancer-victim fund...Apple explores...
Whether it's a good value depends on the kind of fan you are
The 11-inch model will launch in August in North America