Image gallery: OpenSUSE 11.4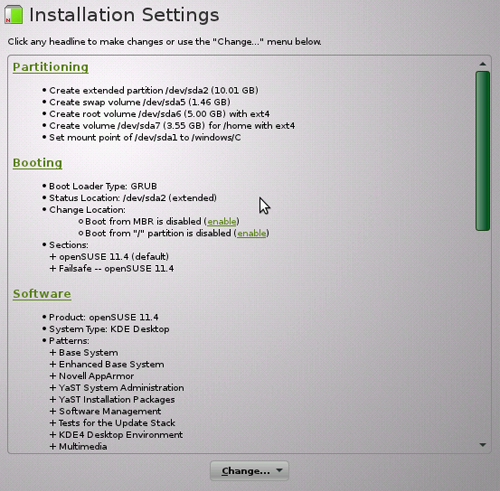 Editor's note: This image gallery accompanies the ITworld review of OpenSUSE 11.4. Click through to that story for an in-depth look at the latest OpenSUSE Linux distribution.
openSUSE Setup: OpenSUSE, like almost all Linuxes these days, makes installing it a breeze.
View Comments
The hit list
PayPal has fixed a serious vulnerability in its back-end management system that could have allowed...
Teaching computers to learn the way we do is widely considered an important step toward better...
Researchers from Rapid7 found privacy-invading vulnerabilities in the Web services used by the Smart...