Image gallery: OpenSUSE 11.4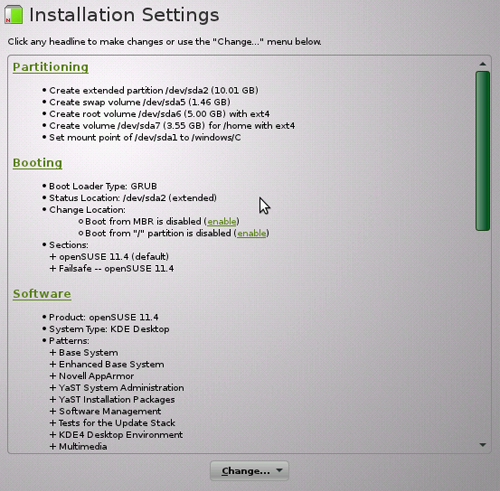 Editor's note: This image gallery accompanies the ITworld review of OpenSUSE 11.4. Click through to that story for an in-depth look at the latest OpenSUSE Linux distribution.
openSUSE Setup: OpenSUSE, like almost all Linuxes these days, makes installing it a breeze.
View Comments
The hit list
Some phrases are guaranteed to annoy or baffle non-IT folks. Avoiding them may be just the boost your...
Predictive analytics plays a growing role.
A U.S. appeals court has turned down hotel operator Wyndham Worldwide's challenge of the Federal Trade...
Resources
eBook
Sponsored

eBook
Sponsored

eBook
Sponsored

eBook
Sponsored

eBook
Sponsored