Image gallery: OpenSUSE 11.4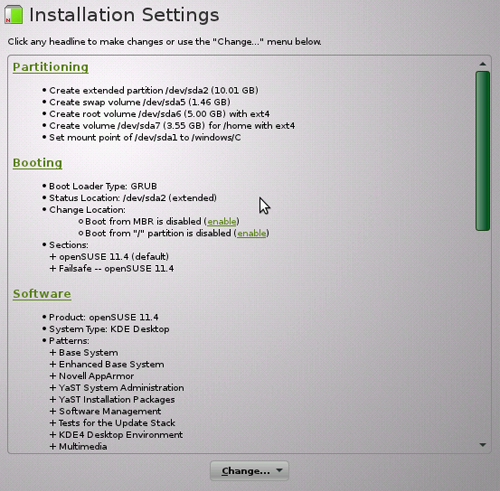 Editor's note: This image gallery accompanies the ITworld review of OpenSUSE 11.4. Click through to that story for an in-depth look at the latest OpenSUSE Linux distribution.
openSUSE Setup: OpenSUSE, like almost all Linuxes these days, makes installing it a breeze.
View Comments
The hit list
These days, picking an iPad can be tricky, but Jason Snell has used them all and has great advice on...
Cool gifts for Apple fans who love anything and everything that comes out of Cupertino.
IDG Contributor Network
In today's open source roundup: A redditor shares his horror at how...er...awful Linux Mint is as a...
Resources
White Paper

White Paper

White Paper

White Paper

White Paper