Image gallery: OpenSUSE 11.4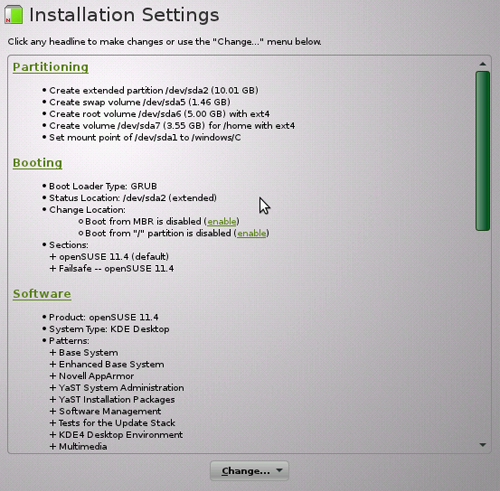 Editor's note: This image gallery accompanies the ITworld review of OpenSUSE 11.4. Click through to that story for an in-depth look at the latest OpenSUSE Linux distribution.
openSUSE Setup: OpenSUSE, like almost all Linuxes these days, makes installing it a breeze.
View Comments
The hit list
From the Start menu and Taskbar to device autodetection and free, bundled Web browsers, here's a brief...
IDG Contributor Network
Enroll in a Linux Foundation training course in the month of September and get a Chromebook for free.
Passwords are a bane of life on the Internet today, but one Turing Award winner has an algorithmic...
Resources
Solution Center
Sponsored

Solution Center
Sponsored

White Paper

eBook
Sponsored

eGuide
Sponsored