Image gallery: OpenSUSE 11.4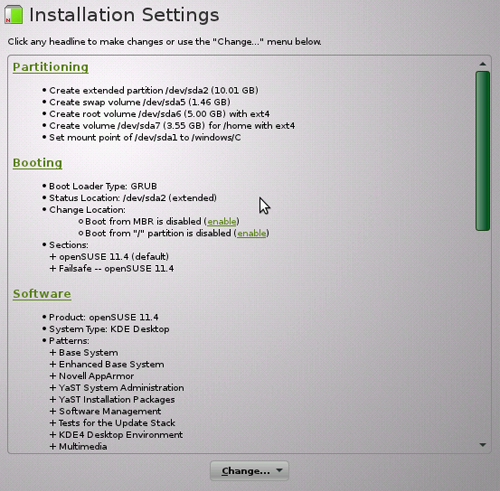 Editor's note: This image gallery accompanies the ITworld review of OpenSUSE 11.4. Click through to that story for an in-depth look at the latest OpenSUSE Linux distribution.
openSUSE Setup: OpenSUSE, like almost all Linuxes these days, makes installing it a breeze.
View Comments
The hit list
With Win10 slated to drop July 29, we give you the straight dope on support, upgrades, and the state of...
This infographic based on a survey of recent college graduates demonstrates just how much the job...
Windows is full of niggling little irritations. These tools fix them.
Resources
White Paper

White Paper

Video/Webcast
Sponsored

White Paper

White Paper
Today's Top Stories
Windows 10 is finally out in the wild, and it is a truly integrated and feature-filled operating...
3D XPoint is 1,000 times faster than flash and 10 times more dense than DRAM, they say
He also released an app that allows legislators and citizens to compare the proposed texts of the...
The company detailed the requirement in its new EU User Consent Policy