Image gallery: OpenSUSE 11.4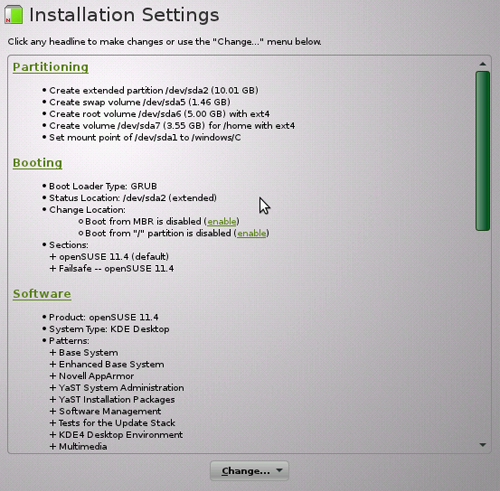 Editor's note: This image gallery accompanies the ITworld review of OpenSUSE 11.4. Click through to that story for an in-depth look at the latest OpenSUSE Linux distribution.
openSUSE Setup: OpenSUSE, like almost all Linuxes these days, makes installing it a breeze.
The hit list
The company is removing UML support in Visual Studio 15 due to a lack of usage
Picking an Android phone can be difficult, but we're here to help. These are the top Android phones you...
Google's first in-house phone is a delightful holistic experience that might make you think twice about...
Resources
White Paper

Video/Webcast
Sponsored

eGuide
Sponsored

White Paper
Apple and IBM this week released their first iOS app for academia. IBM Watson Element for Educators is...
Two innovative startups figured out all-day video chat sessions, without making it weird
The U.S. has charged a suspected Russian hacker with stealing information from LinkedIn, Dropbox and a...