Image gallery: OpenSUSE 11.4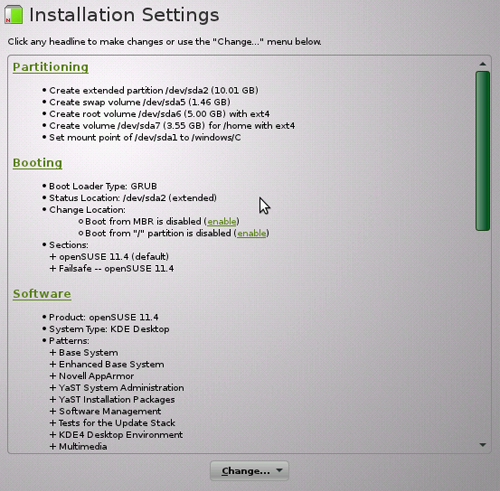 Editor's note: This image gallery accompanies the ITworld review of OpenSUSE 11.4. Click through to that story for an in-depth look at the latest OpenSUSE Linux distribution.
openSUSE Setup: OpenSUSE, like almost all Linuxes these days, makes installing it a breeze.
View Comments
The hit list
PayPal has fixed a serious vulnerability in its back-end management system that could have allowed...
Nokia is taking the principle of "united we stand" to the Internet of Things with a platform that can...
Dell's new XPS 15 Touch laptop is lightweight and powerful, with one of the best touch screen displays...
Resources
White Paper

White Paper

White Paper

Video/Webcast
Sponsored

White Paper