Image gallery: OpenSUSE 11.4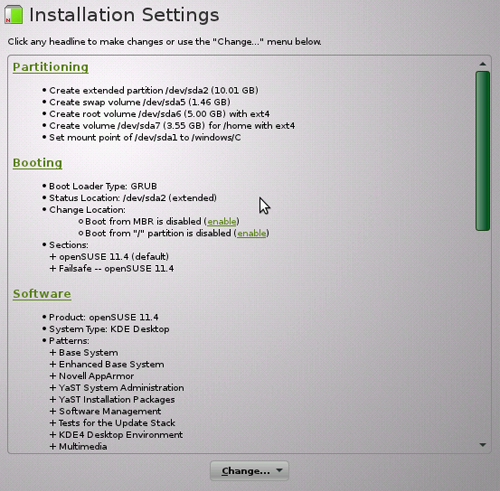 Editor's note: This image gallery accompanies the ITworld review of OpenSUSE 11.4. Click through to that story for an in-depth look at the latest OpenSUSE Linux distribution.
openSUSE Setup: OpenSUSE, like almost all Linuxes these days, makes installing it a breeze.
View Comments
The hit list
These days, picking an iPad can be tricky, but Jason Snell has used them all and has great advice on...
These hot-ticket holiday items won't bust your budget. You'll be sure to delight any gadget-lover, and...
Part 1 of our annual roundup of holiday gift ideas features a plethora of devices that offer great...
Resources
Video/Webcast
Sponsored

White Paper

Video/Webcast
Sponsored

White Paper

White Paper