Image gallery: OpenSUSE 11.4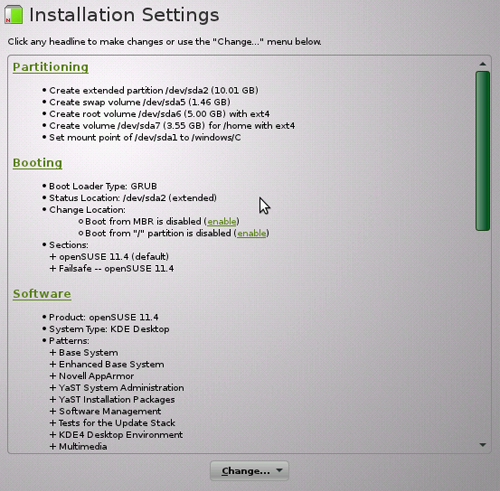 Editor's note: This image gallery accompanies the ITworld review of OpenSUSE 11.4. Click through to that story for an in-depth look at the latest OpenSUSE Linux distribution.
openSUSE Setup: OpenSUSE, like almost all Linuxes these days, makes installing it a breeze.
View Comments
The hit list
Designs for custom missions can be emailed to ships.
In today's open source roundup: Cloudbooks threaten the popularity of Chromebooks. Plus: A review of...
Windows 10 officially launches this week, so if you're going for an immediate upgrade from your Windows...
Resources
White Paper

White Paper

Case Study
Sponsored

Case Study
Sponsored

Case Study
Sponsored
Today's Top Stories
Tell Cortana about yourself so she can search better for you. Teach Hello what you look like for...
Polyvore's site lets users search for clothing items and create themed collections
CEO is suspecting of illegally altering financial data
A "useless" liberal arts concentration could make you stand out in an IT career