Image gallery: OpenSUSE 11.4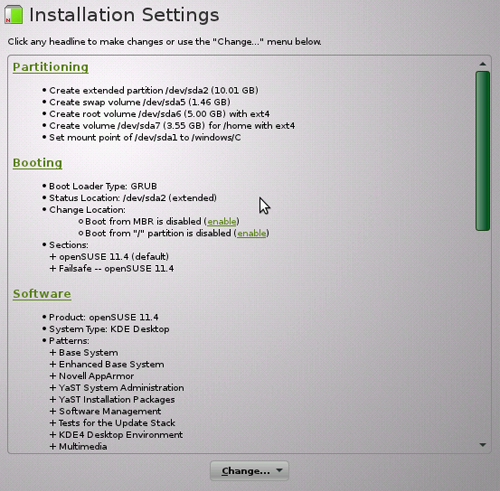 Editor's note: This image gallery accompanies the ITworld review of OpenSUSE 11.4. Click through to that story for an in-depth look at the latest OpenSUSE Linux distribution.
openSUSE Setup: OpenSUSE, like almost all Linuxes these days, makes installing it a breeze.
View Comments
The hit list
PayPal has fixed a serious vulnerability in its back-end management system that could have allowed...
Forget security suites: These seven sensible tools are all you really need on your Android phone to...
AT&T said it will begin field trials of faster 5G wireless technology this summer in Austin, Texas.
Resources
Viewpoint
Sponsored

White Paper

White Paper

White Paper

eBook
Sponsored