Image gallery: OpenSUSE 11.4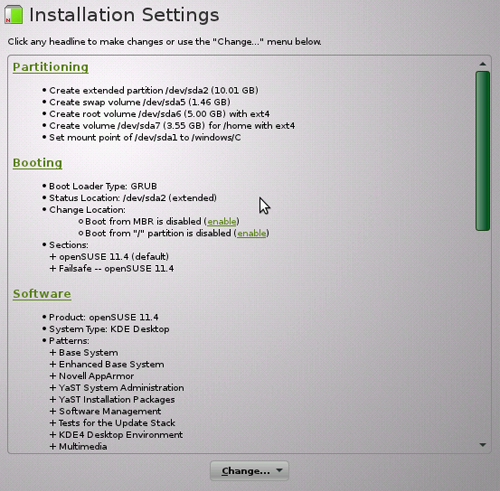 Editor's note: This image gallery accompanies the ITworld review of OpenSUSE 11.4. Click through to that story for an in-depth look at the latest OpenSUSE Linux distribution.
openSUSE Setup: OpenSUSE, like almost all Linuxes these days, makes installing it a breeze.
View Comments
The hit list
Is it a media hub? A game console? Well it's both, but that alone isn't all that surprising these days
If you enjoy a sharply-worded insult, read on. This slideshow's for you.
IDG Contributor Network
Here are 8 of the best desktop environments, ranked in inverse order -- saving the best (according to...
Resources
White Paper

White Paper

Video/Webcast
Sponsored

White Paper
Today's Top Stories
The best product categories, the best times to launch, the best investor incentives: Learn these and...
All eyes are on Apple with diversity watchers hoping for fewer white dudes
Highlights included new developments for mobile payments and the Internet of Things
The mobile upgrade contains new business-focused features