Image gallery: OpenSUSE 11.4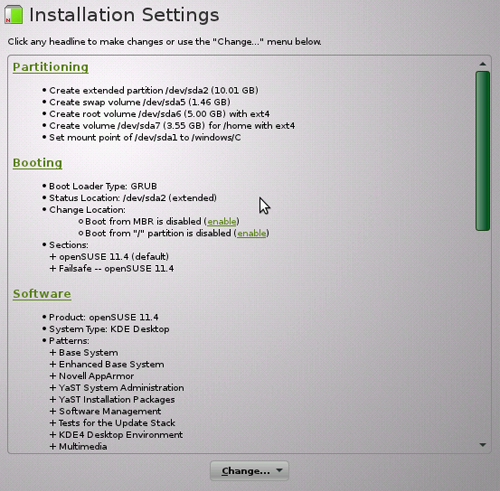 Editor's note: This image gallery accompanies the ITworld review of OpenSUSE 11.4. Click through to that story for an in-depth look at the latest OpenSUSE Linux distribution.
openSUSE Setup: OpenSUSE, like almost all Linuxes these days, makes installing it a breeze.
View Comments
The hit list
Picking an Android phone is hard, but we can help. These are the best phones; the ones you should...
Whether you want to lower your cell phone bill or find true love, there's usually a way around your...
Android M isn't the massive, top-to-bottom overhaul that Lollipop was, but it has plenty of features...
Resources
White Paper

White Paper

White Paper

White Paper

eBook
Sponsored