Image gallery: OpenSUSE 11.4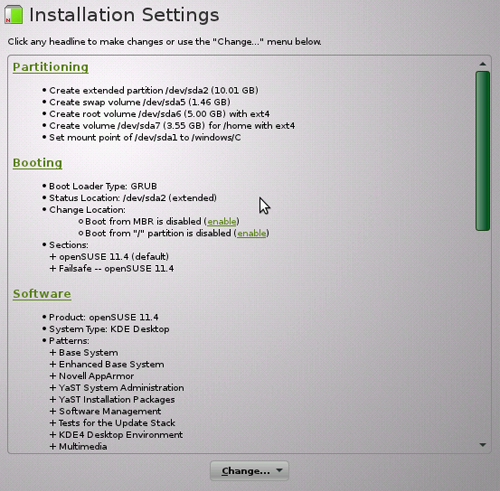 Editor's note: This image gallery accompanies the ITworld review of OpenSUSE 11.4. Click through to that story for an in-depth look at the latest OpenSUSE Linux distribution.
openSUSE Setup: OpenSUSE, like almost all Linuxes these days, makes installing it a breeze.
View Comments
The hit list
In partnership with tech training provider Pluralsight, ITworld is offering a free online JavaScript...
Black Vine has been active since 2012 and is behind several hacks targeting different industries.
Oracle will disclose the new chip at an engineering conference this month
Resources
White Paper

White Paper

White Paper

White Paper

White Paper
Today's Top Stories
Designs for custom missions can be emailed to ships.
A song to make Sysadmin Day extra special.
Attackers controlling entry nodes on the Tor network could find the location of hidden services or...
The aircraft is designed to provide Internet access to people in underserved areas