Image gallery: OpenSUSE 11.4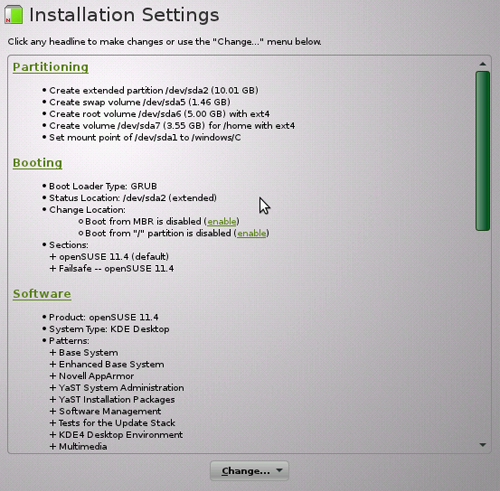 Editor's note: This image gallery accompanies the ITworld review of OpenSUSE 11.4. Click through to that story for an in-depth look at the latest OpenSUSE Linux distribution.
openSUSE Setup: OpenSUSE, like almost all Linuxes these days, makes installing it a breeze.
View Comments
The hit list
Leaving college and entering the job market? Learn from those who've gone before.
IDG Contributor Network
Here are 8 of the best desktop environments, ranked in inverse order -- saving the best (according to...
If you enjoy a sharply-worded insult, read on. This slideshow's for you.
Resources
White Paper

Case Study
Sponsored

White Paper

White Paper

White Paper
Today's Top Stories
Some of the vulnerabilities could allow attackers to take over the affected devices
Upgraders will be able to restore using the built-in Windows reset service or a disk image
Sometimes autocorrect is actually a help
A change from earlier drafts of the rules is that software developers working on virtual currency...