Image gallery: OpenSUSE 11.4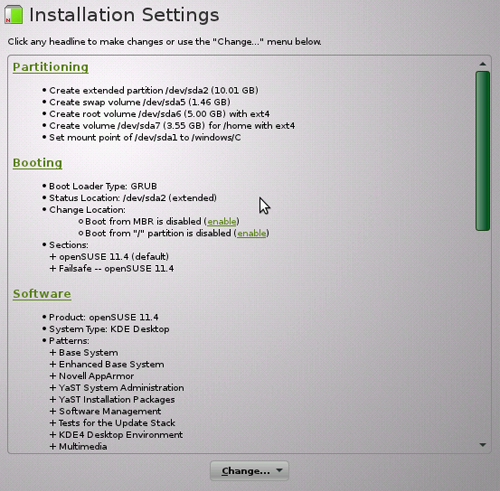 Editor's note: This image gallery accompanies the ITworld review of OpenSUSE 11.4. Click through to that story for an in-depth look at the latest OpenSUSE Linux distribution.
openSUSE Setup: OpenSUSE, like almost all Linuxes these days, makes installing it a breeze.
View Comments
The hit list
Music to Code By is a new album created by a developer specifically for use as background music when...
IDG Contributor Network
Plasma is one of the most advanced desktop environments and these distros offer a great...
Not all IT certifications are created equal. Here are those that will result in the most financial gain.
Resources
Video/Webcast
Sponsored

White Paper

White Paper

White Paper

Video/Webcast
Sponsored