Image gallery: OpenSUSE 11.4
Page 4 of 9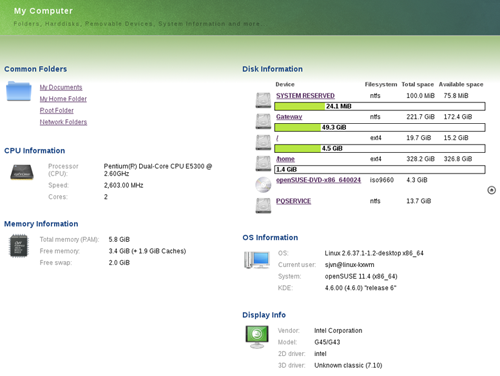 SUSE Computer: openSUSE makes it easy to see what's what in your system. And, yes that's a pair of Xeyes following my cursor around in the upper right. Some old Unix/Linux windows tricks never go out of style.
Shop Tech Products at Amazon
The hit list
With an aggressive mix of price and performance, AMD's Ryzen will charge into the high-end PC processor...
These 5 built-in Windows apps -- Mail, Calendar, Maps, People and OneNote -- were once denounced as...
Startup Rayton Solar is running a crowdfunding campaign to attract investors to its proton accelerator...
Resources
Research/Infographic
Sponsored