Meg Whitman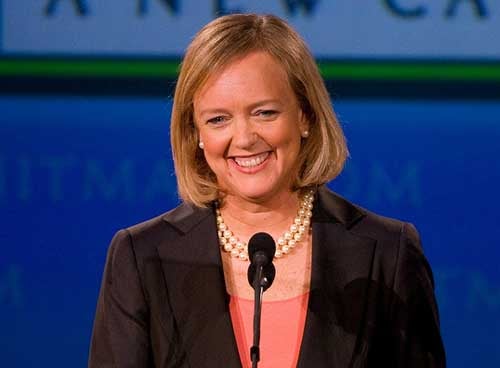 Meg Whitman speaks at the Tech Museum in San Jose, CA February 17, 2009. Photo by Max Morse.
Current: Member of the board of directors at HP, Zipcar, Teach for America, and Proctor & Gamble
Former: Republican nominee for Governor of California; CEO, eBay; various executive positions at The Walt Disney Company, DreamWorks, Proctor & Gamble, Hasbro
Impact: When Whitman joined eBay in 1998 there were thirty employees; when she left in 2008 there were 15,000. She structured the company for growth, tweaking and growing the management ranks to accommodate the site's fast climb in popularity and eventually taking the company public. She was named one of the Top 5 Most Powerful Women by Fortune Magazine more than once.
Padmasree Warrior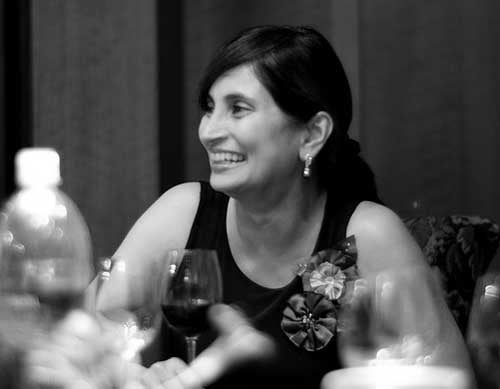 Current: CTO, senior vice president and general manager of enterprise, commercial and small Business, Cisco
Former: CTO, Motorola
Impact: Warrior leads a team of 10,000 engineers at Cisco that focus on the networking vendor's core architecture development. When she took the role of CTO at Motorola in 2003, she marked the first time that a woman made it to the executive ranks at that company.
Kim Polese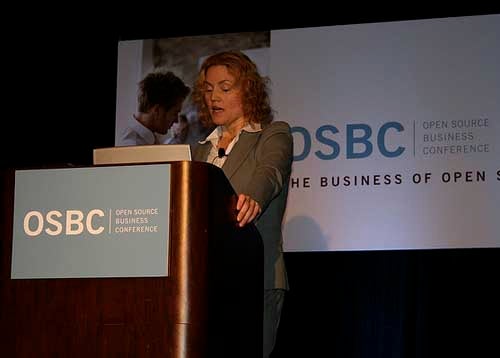 Current: Advisor, ClearStreet
Former: CEO, SpikeSource; co-founder and CEO of Marimba; product manager at Sun Microsystems
Impact: Polese made her mark on the technology industry early on in her career by convincing colleagues at Sun to change the name of its programming language from "Oak" to "Java." Polese went on to start Marimba and led the company through its IPO and acquisition by BMC Software for $239 million. She later became CEO of SpikeSource, an open source software tool maker, which last November was acquired by Black Duck Software for an undisclosed amount.
Yahoo Chief Executive Carol Bartz at the Web 2.0 Summit in San Francisco, California November 16, 2010.

Current: CEO, Yahoo

Former: CEO and executive chairman of the board, AutoDesk; various positions at Digital Equipment Corp., Sun Microsystems, 3M

Impact: Bartz has been credited with growing AutoDesk into a leader in its field of software for architects and builders, while also significantly increasing the company's revenue. Since taking the helm at Yahoo in 2009, she has overseen significant layoffs at the struggling Internet venture. The jury is still out on her performance at Yahoo, but her legacy at AutoDesk is largely positive.
Diane Greene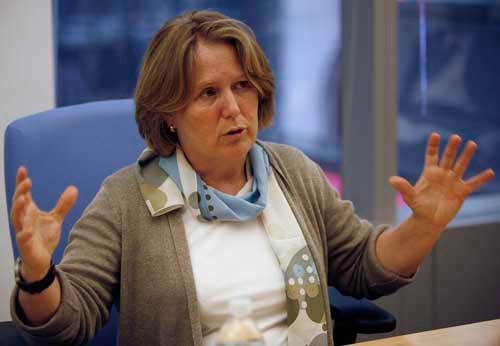 Diane Greene speaking during the Reuters Global Technology, Media and Telecom Summit in New York May 20, 2008.

Current: member, board of directors, Intuit; member, MIT Corporation

Former: founder and CEO of VMware; CEO of VXtreme, various executive positions at Silicon Graphics, Sybase, and Tandem

Impact: Greene co-founded VMware with her husband and leading it to a very successful IPO, but was removed from the office of CEO by VMware's board of directors in 2008; speculation was that the board needed to take action to stop the company's stock from freefalling. Greene was offered another position at the company, which she declined. Since leaving VMware she has joined Intuit's board and is a member of the MIT Corporation, the university's governing body.
Mena Trott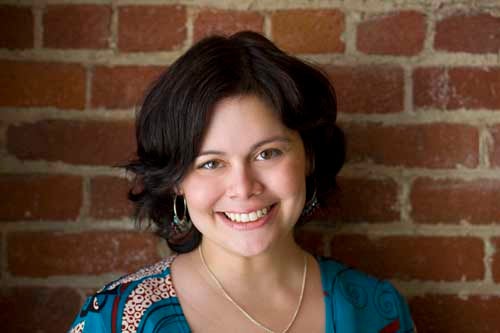 Current: Co-founder, Six Apart

Impact: Trott and her husband founded Six Apart in 2001, and were part of the early social networking/Web 2.0 movement. Trott is closely associated with the blogging movement thanks to her company's blogging software that helped bring the Web phenomenon mainstream.
Current: Senior vice president of worldwide sales, marketing and business development, Linksys division of Cisco

Former: co-founder and CEO of Linksys

Impact: In 1988 Tsao and her husband had the idea for a device that would let multiple PCs share a single printer, and launched Linksys in their garage. In 2003 the company entered the wireless space, and shortly after Cisco acquired Linksys and made Janie and her husband executives at the company. Tsao was the inaugural recipient of the Anita Borg Institute Women of Vision Award for Leadership, which was awarded to her for her forward vision and ability to spot and capitalize on the next big trend, according to the institute.
Safra Catz
Current: President and member, board of directors, Oracle

Former: CFO, executive vice president, senior vice president, Oracle; various positions with financial institutions including Donaldson, Lufkin & Jenrette

Impact: Oracle founder Larry Ellison has credited Catz with his company's successful takeover of PeopleSoft, an 18-month ordeal that put Oracle as the second largest business software maker. Catz was No. 11 on Fortune's list of the 50 Most Powerful Women in 2010.
[ See also: Coach like a pro: Why women in IT need mentors ]