Page 2 of 6
2. Does your cloud provider have any ready-to-use OS templates for installing your servers, and if so, what specific versions are included?
With some providers, you must set up a new server from scratch and use the ISO or installation DVD and upload it across the Internet. With others, they come with pre-made barebones OS templates to get you started. If you need a specific 64-bit Windows server, or a different version of Linux than your provider has in mind, it is worth checking and see what is offered. We have included screenshots from some typical offerings.
Cloudshare has this nice rotating display showing its available server configuration templates.
Amazon has five quick start templates that include four different Linux servers and one Windows Server configuration. There are thousands more templates (what Amazon called Machine Images) that are more specific that have been created by the open source users of its service that are available to share.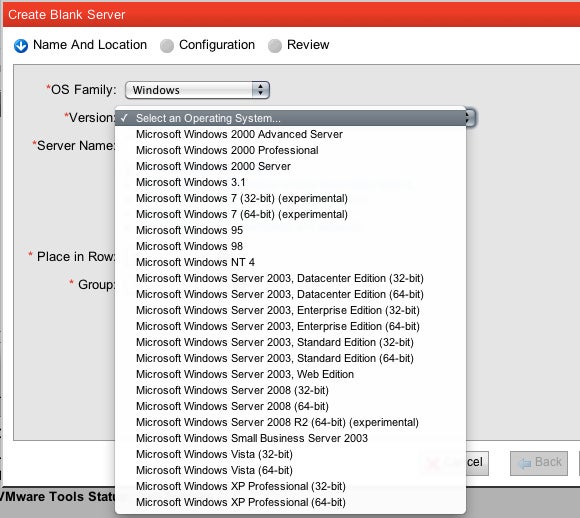 Terremark has a long list of Linux and 32-bit and 64-bit Windows OSs to choose from.