New security tools protect virtual machines
5-product test reveals differences between Reflex, Catbird, Beyond Trust, Hytrust and Trend Micro
Page 8 of 10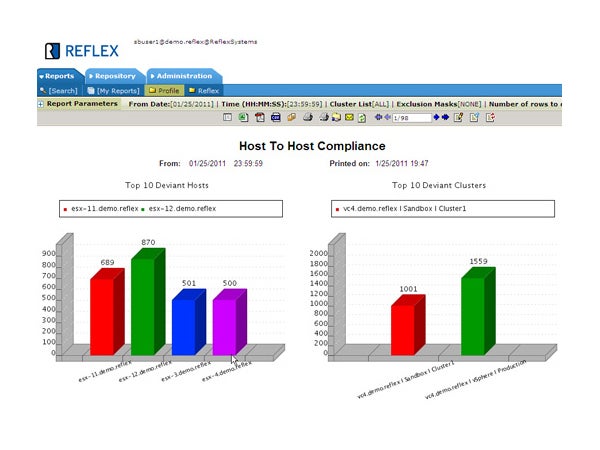 Compliance reports are easy to read with Reflex Systems.
There are three different modules managed by its Windows-based Virtualization Management Center: vTrust (the virtual firewall protection), vWatch (which handles performance and resource monitoring), and vProfile (for configuration management).
Shop Tech Products at Amazon
The hit list
We'll help you find the best wireless speakers for pairing with your smartphone or tablet—whatever your...
Sorry, Microsoft and Magic Leap. The Silicon Valley smartphone giants have one thing you haven't got.
Oracle has released a guide to help developers move from Java 8 to Java 9
Resources
Research/Infographic
Sponsored