New security tools protect virtual machines
5-product test reveals differences between Reflex, Catbird, Beyond Trust, Hytrust and Trend Micro
Page 9 of 10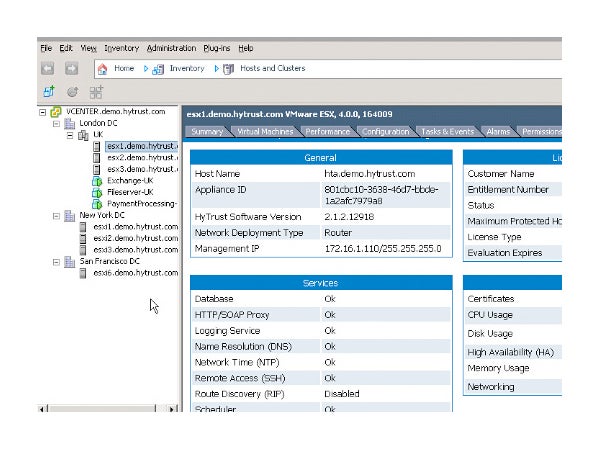 Hytrust Appliance
All of Hytrust's operations are performed with a browser connecting to its appliance. Screens are fairly uncluttered and its menu structure is simple to understand. Within an hour of getting the device setup, you can be off and running, protecting your virtual network and producing intelligent reports.
Shop Tech Products at Amazon
The hit list
These days, even brawny tasks like video editing can take place solely in your browser. Check out these...
Apple has set June 5-9 as the dates for its 2017 annual developers conference and plans to move the...
Smaller businesses that think they could benefit from an unlimited plan from wireless carriers need to...
Resources
Research/Infographic
Sponsored
Sorry, Microsoft and Magic Leap. The Silicon Valley smartphone giants have one thing you haven't got.
The G502 features the most advanced optical sensor for maximum tracking accuracy. Customize RGB...
Almost 20 years ago, Chris Wysopal was among a group of hackers who testified before U.S. Congress,...