Page 2 of 3
Apple iCloud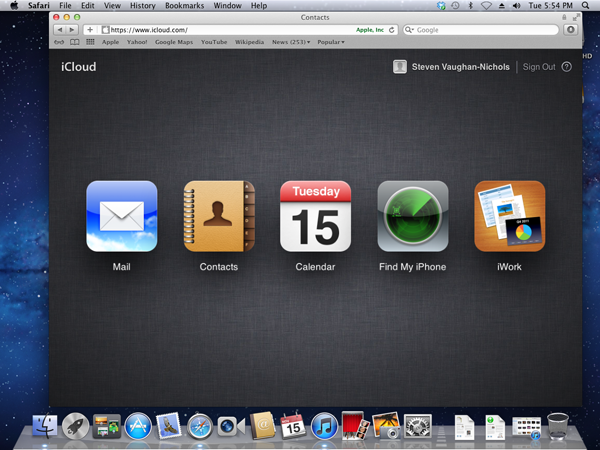 iCloud is perhaps the most advanced personal cloud service out there. It comes with 5 GB of free storage. That's more than it sounds like, though: Your Apple-purchased music, apps, books, and TV shows, as well as your Photo Stream, don't count against your storage quota.
Apple's iCloud gives you more than just storage and an online music server; it also includes all of Apple's wireless services. These include contact synchronization (derived from the rapidly nearing its end of life Mobile.me), its own e-mail service, mobile backup, and location awareness. The last translates into a service that can find your missing iPhones and iPads.
Basic iCloud services are available via the Web on any platform. To really use it to its full potential, though, you need to be running a Mac with Lion, a Windows Vista or 7 PC with iTunes 10.5, or an iPad, iPhone, or iPod Touch running iOS 5. (Personally, I'm still waiting for Snow Leopard support.)
Additional space is priced at $20 per year for 10 GB, $40 per year for 20 GB, and $100 per year for 50 GB. In addition, Apple's new iTunes Match Service lets you access music you own, no matter how, that has a match in Apple's iTunes library.
Dropbox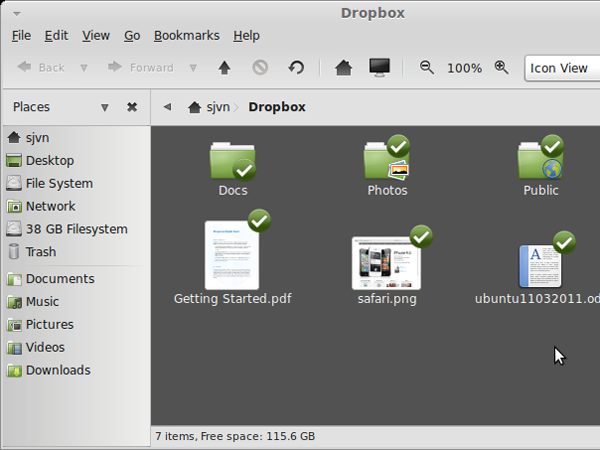 I think we all know Dropbox by now. This cloud-based storage service pioneered the personal IaaS cloud service. Unlike the other cloud systems, Dropbox doesn't need a Web browser interface. It will run natively on almost any PC (including Linux machines)or device platform.
That makes Dropbox pretty darn handy, since you can treat it just like any other drive with your favorite file manager. For better or for worse, though, file storage is all DropBox offers. On the other hand, sometimes that's all you need. It lets you easily get to your most important files no matter what PC, tablet, or smartphone you have in hand at any given moment, so it's quite popular.
Dropbox only comes with 2 GB of free storage, but since it's primary for documents and not media, that may be all you need. If you want more, Dropbox charges $9.99 a month for 50 GB and $19.99 for 100 GB. That makes it one of the more expensive services out there.