Page 11 of 11
Asus Zenbook UX31E and a Human Brain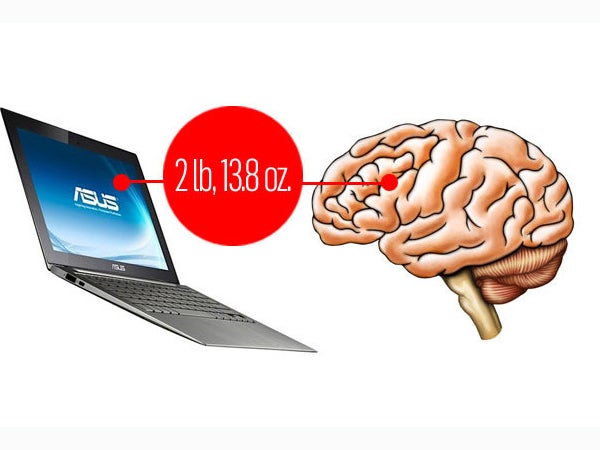 If you want to look like a smart Ultrabook shopper, try the Asus Zenbook UX31E. Aside from being one of the best laptops on the market, the Zenbook UX31E weighs the same as the average human brain: 2 pounds 13.8 ounces.
Originally published on PCWorld| Click here to read the original story.
This story, "What do your gadgets really weigh?" was originally published by PCWorld.