Page 26 of 26
The Woodstock of Physics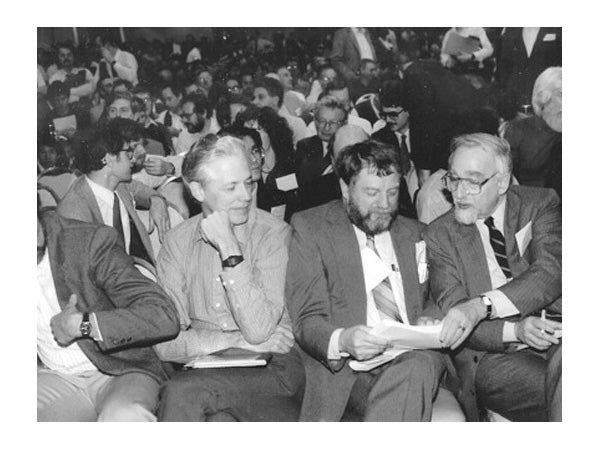 It was just like the first Woodstock, only with physicists instead of musicians, academic presentations instead of rock songs, and a New York hotel ballroom instead of a New York farm field. And while the March 18, 1987 meeting of the American Physical Society drew a mere 2,000 to the estimated half-million at that other Woodstock, it was only the geeky gathering that sparked a flood of media interest in high-temperature superconductors. Whether the physicists dropped any acid or had any sex remains known only to those in attendance.
Originally published on Network World| Click here to read the original story.
This story, "2012's 25 geekiest 25th anniversaries" was originally published by Network World.