I've tried with ALL of the available Windows 8 apps and I have to admit, I enjoyed most of them. They offer a leaner experience of services I've come to know and love.
During the entire period of the Windows 8 Consumer Preview, all Metro apps are free -- so go out and shop! Here's the best of the bunch:
1. Evernote
Evernote looks nothing like the desktop "Windows 7" app, but rather a built-from-scratch and completely redesigned tile. It works as expected: you create notes, you read notes, you sync notes.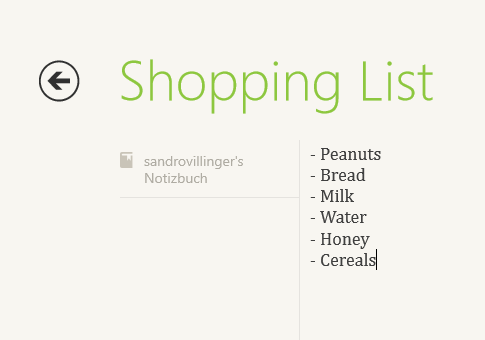 What I don't get, however, is that Evernote doesn't offer a Preview tab that shows notes, but rather just small icon. I'd bet that this gets corrected soon.
[ FREE DOWNLOAD: Windows 8 Deep Dive Report | Windows 8: The 10 biggest problems so far ]
2. Video app
A built-in app, but impressive nonetheless: Microsofts "Video" app ties in with the Zune video store. The marketplace offers several hundred movie downloads and rentals -- it's no iTunes yet, but the prices can't be beat. Several very recent movies go for 280 to 420 Microsoft points (oh yeah, did I mention you need to pay with Microsoft points? Yuck!) -- both in HD and SD. Only a handful of older movies (Forrest Gump, for example) are priced higher than that.
The app itself is beautifully designed. Simple and elegant. Click on a movie poster and you can easily buy or rent a movie.
3. Cook Book
Amateur chefs, here's one for you: The Cook Book app sports more than 200,000 recipes from the Big Oven service. You can select from a variety recipes and get detailed lists of ingredients, instructions and user reviews.