Page 4 of 5
10. USA Today
The news rarely looks this nice. The USA today app is a prime example of how reading on a tablet really works. It's the full-blown online version of USA Today, tightly packed into an easily readable app -- and the preview tile works great: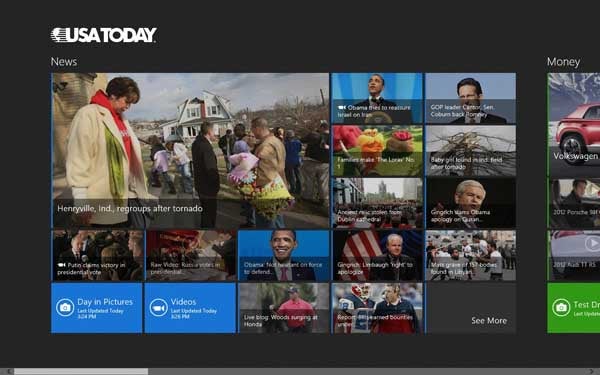 11. Physamajig
A cool game that lets you draw landscapes on-screen, animate objects and run simulations. Here's a neat little demo from the developer:
12. Pinball FX 2
A full-fledged pinball game, Pinball FX 2 is one of the Windows 8 app store's more graphically impressive games. Most of the pinball tables are well made and show a lot of attention to detail.