Page 2 of 7
4. Andru USB Phone Charger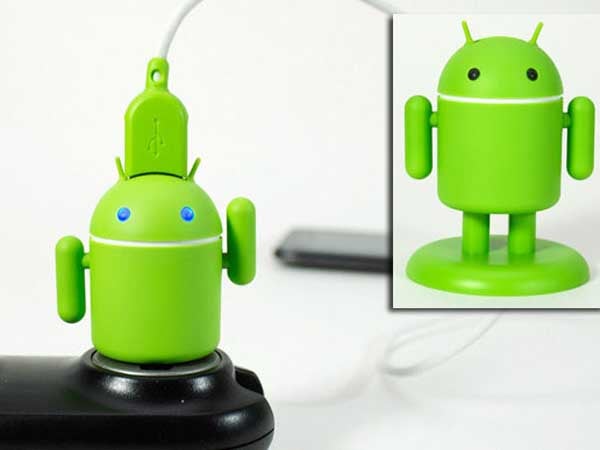 One of the most innovative pieces of Android swag around, the Andru USB Phone Charger doubles as a desk trinket and portable charger for almost any Android phone. Andru stands at attention (you can position his arms however you like); when your phone needs juice, all you do is pull his feet out of the base to reveal a standard electrical plug, then attach the microUSB cable into his head and hook him up to an outlet. Andru's eyes even light up blue when he's charging and white when he's in standby.
Available from PowerByGen.com for $25.
5. Hungry Android T-Shirt
Google liked this illustration enough to feature it front and center at its 2011 I/O developers' conference; now, you can wear it proudly on your very own person. The Hungry Android T-Shirt, sold directly by the artist, shows the now-famous image of the Android robot munching on an apple over matching green material. Mmm...the symbolism is delicious.
Available from Zazzle.com for $22.25.