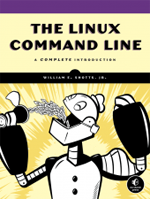 The Linux Command Line: A Complete Introduction
By William E. Shotts, Jr.; Published by No Starch Press.
ITworld has 5 copies to give to some lucky readers. Complete the form below for your chance to win!
Learn the timeless skills handed down by generations of gray-bearded, mouse-shunning gurus.
Enter now!
* All fields are required
By clicking submit you agree to the terms and conditions outlined in ITworld's privacy policy.
Read the official giveaway rules.