Page 3 of 4
At the next page, you pick out which server you want to take out for a run from a pull-down menu. Just for a giggle I'll set up my own BitTorrent server.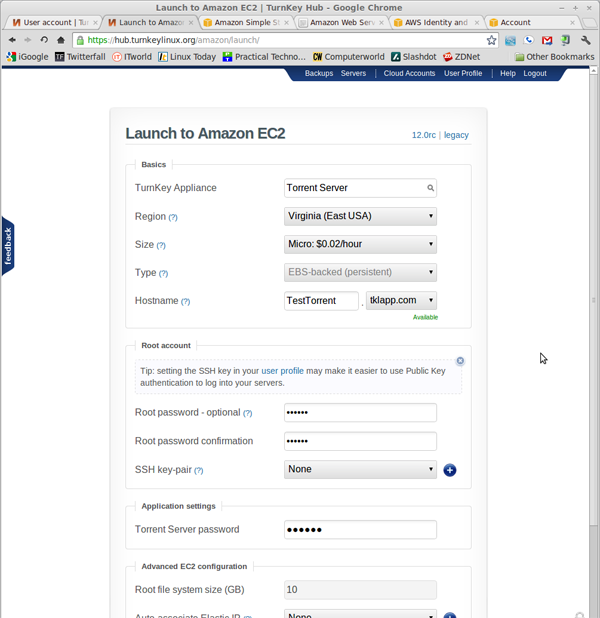 Now, you need to decide which Amazon EC2 cloud site you'll use, how big a server you want to use, the Internet name of your server, and so on. While it's optional, I highly recommend you pick out your root and application passwords at this time. Then hit the launch button.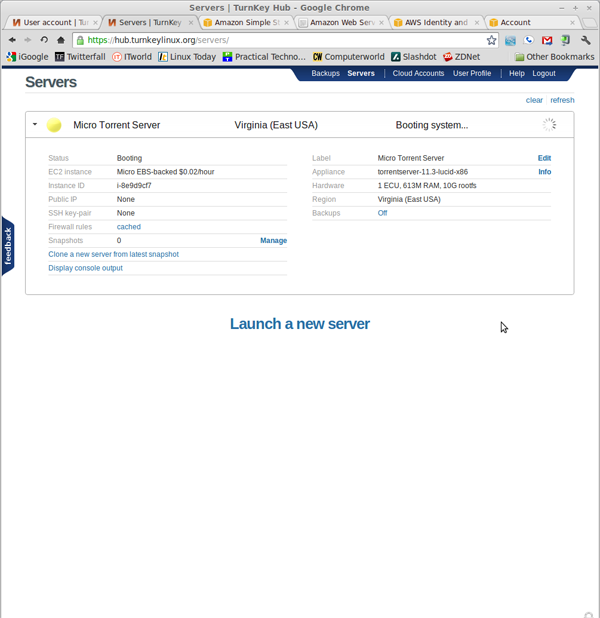 Now the server will start launching. After its initial launch, the server will automatically install the most recent patches. With TurnKey Linux, your server is always up-to-date.
You can see that my baby BitTorrent server has one virtual CPU, 613MBs of RAM to play with, and 10GBs of storage. I didn't have to decide on any of that. TurnKey took care of it.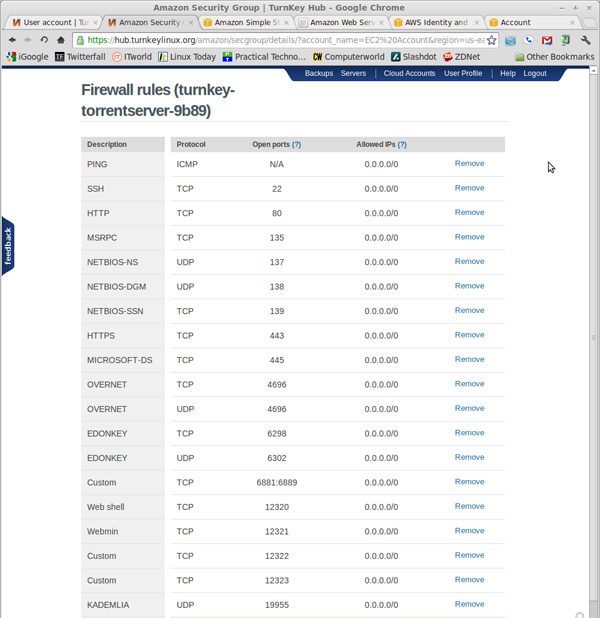 While waiting for all the patches to be installed, I can tune my firewall. I'm a security wonk though. By default the TurnKey Linux appliances come with just the necessary network ports open for it to do its job and all the others are closed.