Page 4 of 4
Ta-da my server says its ready to go! Is it?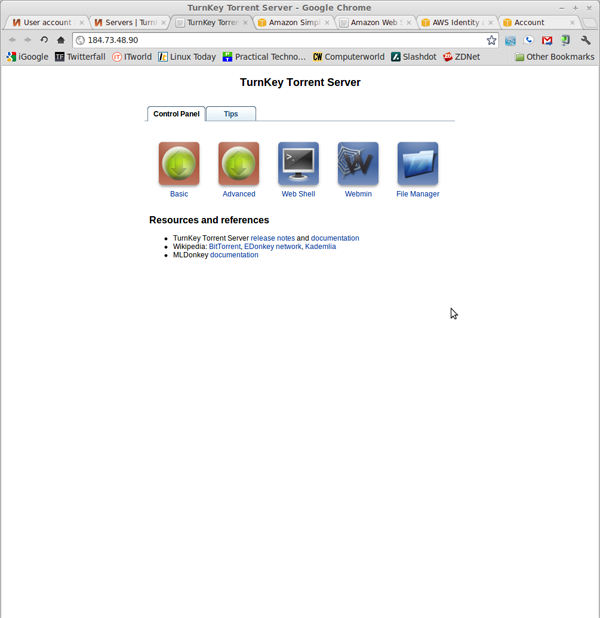 Yep, there's the Web site ready to go. I had to get to it by its IPv4 address since its domain name won't have had time yet to propagate through the Domain Name System.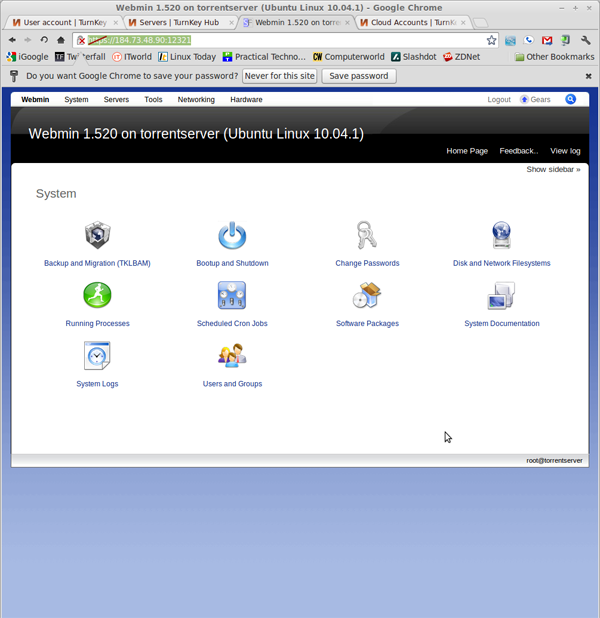 OK, so my BitTorrent server is up but can I get to its Webmin administration display? Yes, it's working too.
So, there you have it. In under an hour -- and most of that time was spent setting up the screen shots -- I went from zero to a ready to go Linux server on the Amazon cloud.
It really is that easy. Yes, setting it up just the way you want -- like giving my site a better name than the not very catchy http://testtorrent.tklapp.com/ -- will take more time, but with TurnKeyLinux anyone with a clue about Linux and the Internet can have their own server.
Try it. I think you'll like it! And, at prices like this, how far wrong can you go?
This article, "Build your own Linux server on the cloud in an hour," was originally published at ITworld. For the latest IT news, analysis and how-tos, follow ITworld on Twitter and Facebook.
Now read:
Before the Internet: The golden age of online services
Rumble in the cloud: 5 cloud storage services compared
Farewell, Apple. Hello Linux Mint!.