UPDATE: The contest has ended. Congratulations to all our winners!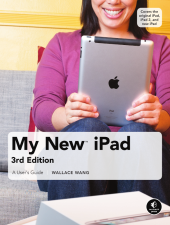 My New iPad, 3rd Edition
By Wallace Wang; Published by No Starch Press.
ITworld has 5 copies to give to some lucky readers. Complete the form below for your chance to win!
It's shiny. It's new. It's somewhat myterious. Learn about all the things your new iPad can do, including "top-secret" touch gestures.
Enter now!
* All fields are required
By clicking submit you agree to the terms and conditions outlined in ITworld's privacy policy.
Read the official giveaway rules.