Page 11 of 11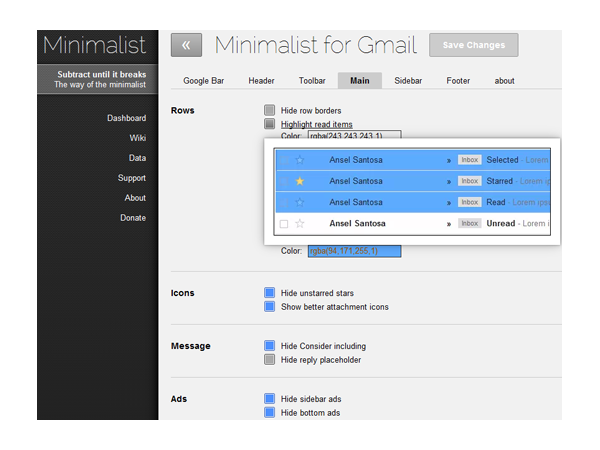 When you need to tap your inner Zen master, Minimalist for Everything will help you find your center. The free Chrome add-on provides dozens of customization options that can strip away everything but the essentials from your Gmail inbox.
That includes sidebar and header advertisements, the entire Gmail chat window and Google+ updates and notifications. With Minimalist for Everything, you choose how to best streamline your inbox and focus on what's important: the email inside of it.
Logan Kugler is a frequent Computerworld contributor. His most recent article was "How to be an IT social media star."
Originally published on Computerworld| Click here to read the original story.
This story, "10 Gmail tools to supercharge your inbox" was originally published by Computerworld.