Page 3 of 11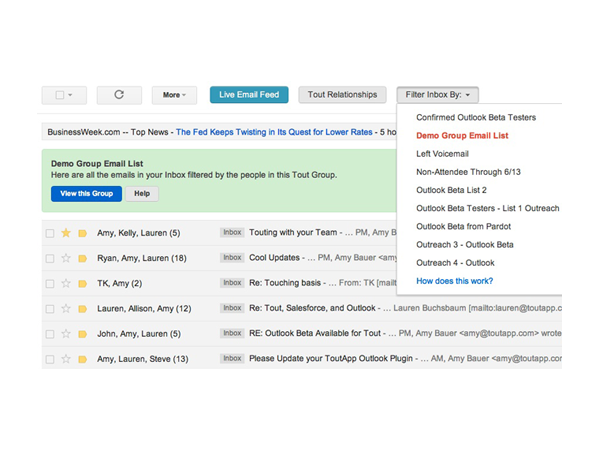 If you run your own business or routinely send emails on your company's behalf, ToutApp's automated email templates and analytics capabilities are a dream come true. Available for Chrome and Firefox, the add-on lets you create email templates for repetitive emails, and you can also auto-attach documents or auto-cc recipients within those templates.
Those emails can then be scheduled to be sent at a specific time, and back-end analytics track in real time who opens your emails. Incoming mail can be filtered by groups of contacts that you set up. It's the perfect way to bring a "set it and forget it" mentality to your inbox.
Paid plans start at $30/mo., but "always-free" and "lite" plans with limited capabilities are also available.