Page 5 of 11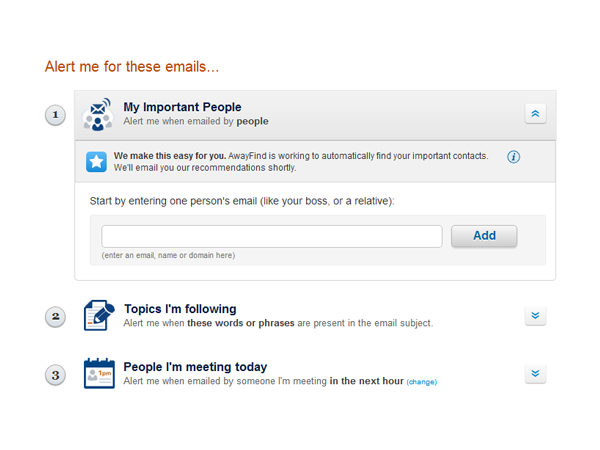 AwayFind sends an alert to your phone when you receive a high-priority email, making obsessive inbox checking a thing of the past. Alerts come in a variety of ways, including through a voice call, text, IM, direct message on Twitter or notification through the AwayFind mobile app.
AwayFind integrates into Gmail via a Chrome or Firefox add-on. It helps you identify which senders are important and for how long (anywhere from a day to a lifetime); it also gives you the tools to flag appointment-related emails so you'll never miss a last-minute schedule change.
The free Basic Plan includes 10 alerts per month. For more robust capabilities, individual plans start at $5/mo., while business plans start at $10/user/mo.