World's geekiest license plates (2012 version)
Images of vanity plates so geeky that others took geeky snapshots of them.
Page 2 of 24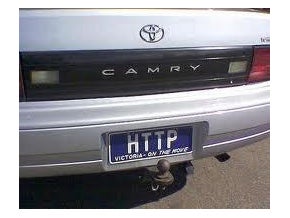 The Web is The Way
Shop Tech Products at Amazon
The hit list
From a new digital assistant to a beefed-up camera, Samsung is angling for a major comeback in the new...
Even as self-driving car technology quickly evolves, technologists and lawmakers are still grappling...
Artificial intelligence makes scribbling or typing notes and reminders obsolete. Talk and the notes...