World's geekiest license plates (2012 version)
Images of vanity plates so geeky that others took geeky snapshots of them.
Page 9 of 24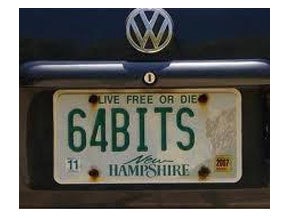 I'm 8 times the plate of slide 32!
Shop Tech Products at Amazon
The hit list
We'll help you find the best wireless speakers for pairing with your smartphone or tablet—whatever your...
The proliferation of insecure devices in every facet of our lives will have consequences far beyond the...
Patch experts struggled with Microsoft's decision to cancel this month's updates, pointing out that...
Resources
Research/Infographic
Sponsored