Buffalo WZR-D1800H 802.11ac router: a few features light, but decent performance
This router lacks a few features, but it's not a bad value.
Page 2 of 2
Benchmarking 2.4GHz 802.11n performance
As I mentioned earlier, Buffalo's router had no problem with channel bonding once I configured it to do so. As a result, the WZR-1800H delivered the fastest performance at close range, with wireless TCP throughput of 175 mbps when the client was in the bedroom, and 186 mbps when the client was in the kitchen.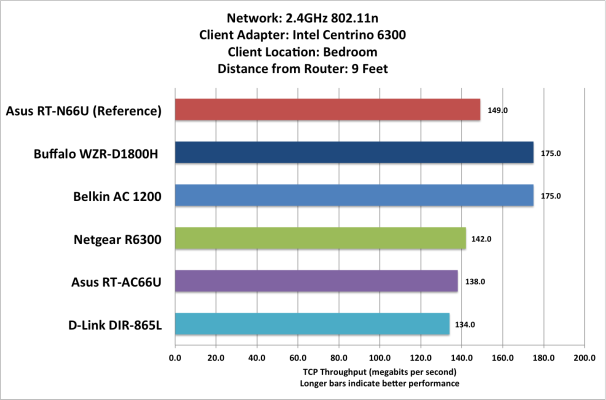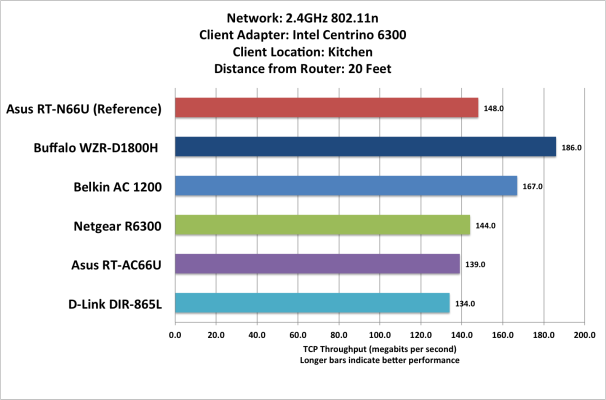 The good times didn't last when I moved the client and the bridge outdoors. Buffalo's router delivered a last-place finish from the patio, and it placed next-to-last on the even more-distant picnic table.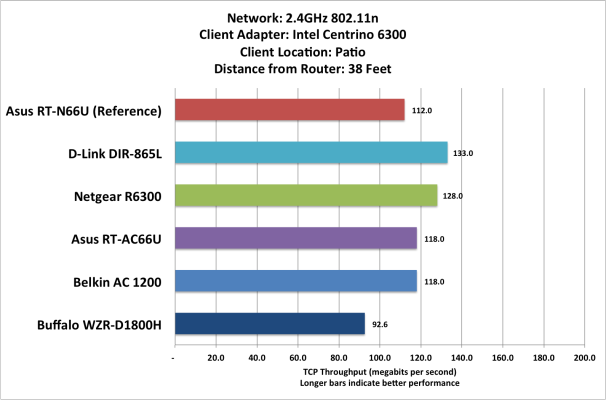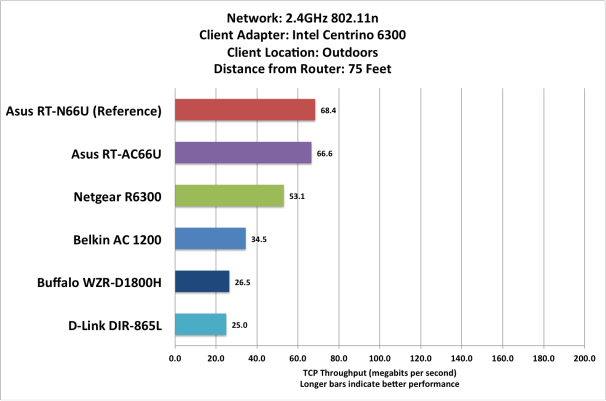 Benchmarking hardwired ethernet performance
The WZR-1800H's four-port gigabit ethernet switch performed as expected, delivering TCP throughput of 943 mbps, as did three competing routers.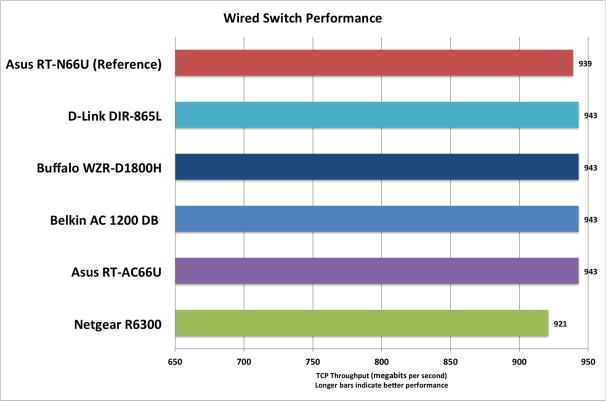 Bottom line
If you don't mind its inability to support USB hard drives formatted in NTFS, Buffalo's WZR-D1800H delivers better value than Belkin's AC 1200 router. Both models carry street prices of around $160, as does Buffalo's AirStation AC1300 wireless bridge. Belkin's 802.11ac bridge hasn't reached the market, yet, and its absence sharply curtails that router's usefulness. Moreover, Belkin's router and bridge support only two spatial streams on each wireless network. So if really want an 802.11ac router, and your budget limits you to an outlay of $160, Buffalo has one for you.
Note: This review is part of a roundup. Click here to read the introduction to the story and find links to the other 802.11ac routers reviewed at the same time.
This story, "Buffalo WZR-D1800H 802.11ac router: a few features light, but decent performance" was originally published by PCWorld.
Shop Tech Products at Amazon