Page 4 of 5
Converting e-books with DRM with Calibre
Many, but far from all, e-books come with DRM restrictions. I'm no fan of DRM. When I buy a book, or a DVD, I rather fancy that I own it and I should choose what to watch it on. Fortunately, there are third-party extras that will let you dodge most, but not all, kinds of e-book DRM.
Before doing this keep in mind that, as the makers of these tools point out, "None of the developers and maintainers of these tools or this site are in favor of e-books being 'pirated'. We expect people to use these tools only to gain full access to e-books they have bought themselves. De-drmed e-books should not be uploaded to open servers, torrents, or other methods of mass distribution. No help will be given to people doing such things, and no links to such books should be posted here. Authors, Publishers and e-book retailers all need to earn money to be able to carry on making great e-books available."
In addition, in some cases the DRM removal doesn't remove your information from the cleaned up e-book. Kindle and Nook e-books without DRM still retain some of your personal information in the cleaned-up version. So unless you really want a lawyer to come knocking on your door, don't try to give away these e-books. Bad things will eventually happen to you.
That said, here's how you do it, from the just released, September 10th, 2012 Calibre plug-ins: the simplest option for removing most eBook DRM by "Apprentice Alf:"
First download the latest version of Calibre. Next, download the latest combined e-book DRM removal tools package, tools v5.3.1. Then unzip the files and place them in a temporary directory.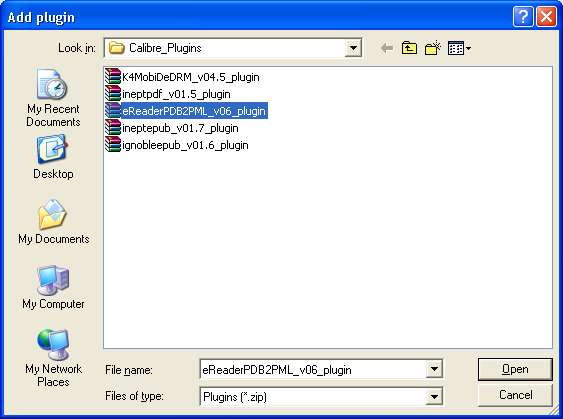 To get rid of DRM from e-books, you need to download and then install several anti-DRM plug-ins. (Image credit: ITworld/Steven J. Vaughan-Nichols)