The Boldest Gear Available
Why settle for average when you can find tech that's magnificent, marvelous, or matchless?

These 22 devices push the limits in each of their respective classes. As you might expect, though, some of this extreme tech isn't cheap.

Let's look at some of the boldest gear you can find on the market right now. First up: an off-the-charts projector.

[25 awesome gadgets for $50 or less and 12 futuristic movie gadgets we need right now]
Raw Power: Nvidia GeForce GTX 690 Graphics Card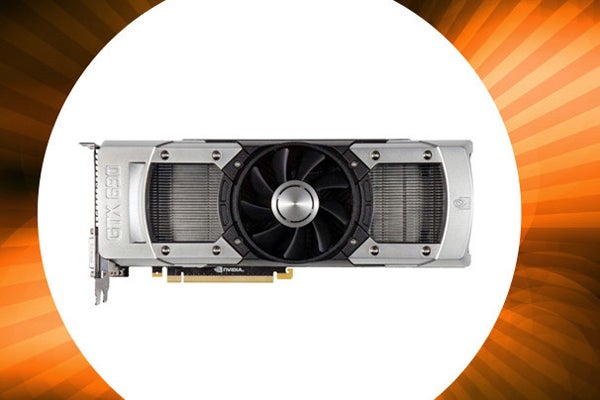 By packing two powerful Kepler GPUs onto the same graphics card, Nvidia has created a monster in the GeForce GTX 690.

Power comes at a price—it will set you back more than $1000—but this graphics card offers a serious gamer the best performance money can buy.

Other specs include 4GB of memory, compatibility with up to four monitors, and the ability to connect to another GTX 690 for maximum performance.

Nvidia GeForce GTX 690 Graphics Card | $1049
Supercharger: DreamTraveler iAD301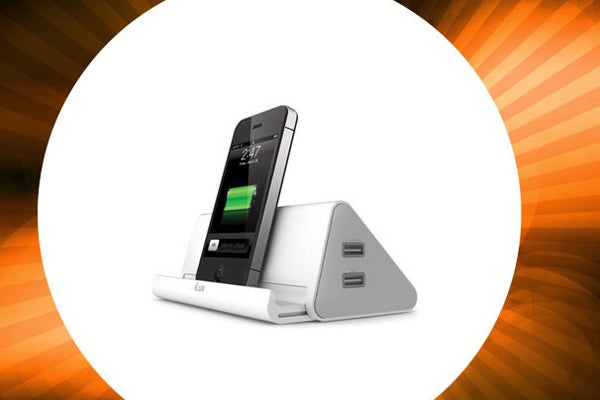 No more scattering your devices all around your hotel room to charge them. This sleek and stylish charger can handle them all in one place.

iLuv Creative Technology won a 2012 CES Innovation award for this slim travel-size combination power strip with surge protection and a USB charger for iOS devices with a slide-out charging dock.

The DreamTraveler can power up to six devices at once with its three grounded outlets, two USB ports, and one USB charging dock. It sports one 2.1-amp and two 1-amp USB ports that can charge all your Apple devices quickly. While you're at it, you can use the DreamTraveler's three grounded outlets to plug in other gadgets, such as a laptop, a digital camera, and an ebook reader.

DreamTraveler iAD301 | $70 (Note: the popular DreamTraveler is currently on back order.)
Precise: Sony SS-AR2 Loudspeaker
Audiophiles know that a speaker is more than a medium. In fact, Sony's flagship SS-AR2 is an instrument.

Just like a piano, it's crafted chiefly out of wood—and not any ordinary kind. As with the earlier SS-AR1, Sony sources the wood for the SS-AR2's baffle board from the Japanese island of Hokkaido, where winters are extremely cold, resulting in hard maple with a tight grain. The speaker's side and rear panels, however, are made from Finnish birch. Both materials hold together without glue; the units are the product of a cabinet-making company that provides precision components for musical instruments.

The SS-AR2 Loudspeaker is a four-unit, three-way, floor-standing, vented-box speaker system.

Sony SS-AR2 Loudspeaker System | $20,000 from select dealers
Tiny: Point Grey Flea3 4K Webcam
If you need to do surveillance—and get results with an insane level of detail—this ice-cube-sized Canadian-made camera is for you.

Its 4K resolution, a huge step up from the current 1080p standard, is the next big thing in HD video.

And Point Grey's Flea3 webcam is currently the smallest 4K camera in the world. Although the tiny camera measures just over an inch at its thickest part, it packs a superpowered 8.8-megapixel Sony Exmor R sensor that can capture 4096-by-2160-pixel footage at 21 frames per second.

The Flea3 can pipe video to any USB 3.0-equipped device in real time, as well.

Point Grey Flea3 4K Webcam | $945
Eternal: Produplicator M-Disc DVD-R Media
Have some files that you need to keep forever? Why not etch them into stone?

M-Discs are a storage medium made out of a rock-like material. Unlike CDs or DVDs, which can degrade over time, M-Discs will last regardless of how often you use them, and any DVD drive can read them.

You can etch data to M-Discs using any compatible drive from LG that displays the M-Disc logo. One good option is the LG Super Multi Blue CP40NG10 (shown at right in this slide).

Produplicator M-Disc DVD-R 4X Media | Cost: a ten-pack runs about $30; a typical LG Blu-ray player costs about $70
Gaming-Focused: Alienware M17x R4
You'll be hard-pressed to find a gaming laptop with more power than the Alienware M17x R4, which is loaded with one of the most powerful Ivy Bridge processors available.

On top of the third-generation Intel Core i7-3720QM processor, the M17x R4 also packs an Nvidia GeForce GTX 880M discrete graphics card for smooth gaming performance, RAM upgradable to 32GB, and hard-drive space starting at 500GB.

Even with all that power, the battery lives on: In PCWorld Labs tests, it lasted close to 5.5 hours.

Alienware M17x R4 | Customizable from $1974
Uber-Healthy: Tyent Under Counter Extreme 9000T Water Ionizer
Why relegate your gadgets to the living room or office when you can geek out just as impressively in the kitchen? The Tyent UCE 9000T is a high-tech home water ionizer that will give you the best water available—on a couple of different levels.

This device produces alkaline water that is highly oxygenated and full of antioxidants for drinking and cooking, as well as acidic water for cleaning and sterilization.

In addition, Tyent says its 0.01-micron ultra double-filtration system provides the same level of filtration as a kidney-dialysis machine, and features both a carbon filter and a ceramic filter to separate minerals in the water.

Tyent Under Counter Extreme 9000T Water Ionizer | $2995
Versatile: Pioneer A3 XW-SMA3-K Speaker
What's not to love about this speaker? It's portable, it sounds great, and it has a battery that rocks on for up to 6 hours.

Pioneer says that its new speaker offers the broadest connectivity options of any Wi-Fi speaker available, and that it works with AirPlay, HTC Connect, and DLNA 1.5-compliant devices.

The A3 XW-SMA3-K features Pioneer's new Wireless Direct technology. Instead of using Bluetooth, it creates a Wi-Fi wireless access point so that you can stream music directly from your smartphone to the speaker, even without a traditional Wi-Fi or home network.

Pioneer says it opted for Wi-Fi's higher bandwidth because that technology carries more audio signal and results in higher audio quality.

Pioneer A3 XW-SMA3-K Speaker | $399
Tough: Rocstor Blazer 700 Ruggedized Desktop/Mobile Hard Drive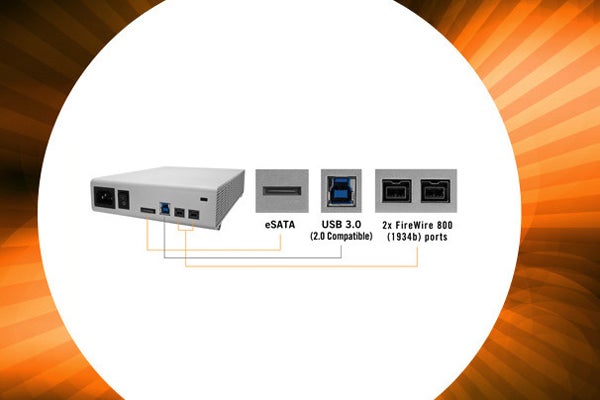 If you can't trust your data to any old hard drive, the Blazer 700 has your back. The ruggedized storage vessel is made with more than 1.5 pounds of recycled aluminum, and includes a patent-pending shock-absorbing mechanism that keeps the hard drive suspended within the casing while dissipating heat.

The Blazer 700, which works with both Windows and Mac machines, is advertised as fanless and silent, and comes with a built-in power supply and carrying case.

Rocstor's durable device offers up to 4TB of storage as well as the ability to use either a solid-state drive or a fast SATA high-capacity 3.5-inch hard drive. The Blazer 700 sports a USB 3.0 (compatible with USB 2.0) connection, an eSATA port, and two FireWire 800 inputs.

Rocstor Blazer 700 Ruggedized Desktop/Mobile Hard Drive | Starts at $180 at various retailers
Lightning Fast: Vision Research Phantom v1610 Digital High-Speed Camera
A picture is worth a thousand words, right? Check out this YouTube video to see exactly what's so amazing about the Phantom.

Vision Research says that its Phantom v1610 is the world's fastest 1-megapixel digital high-speed imaging system, and is 60 percent faster than any other camera on the market.

The company claims that the Phantom v1610 can capture more than 16,000 frames per second at full resolution and up to 1,000,000 frames per second at reduced resolution. You can configure the v1610 with 24GB, 48GB, or 96GB of memory.

Vision Research Phantom v1610 Digital High-Speed Camera | $125,000 to $175,000, depending on the amount of internal memory
Wonderfully Wireless: Ocare Wireless Camera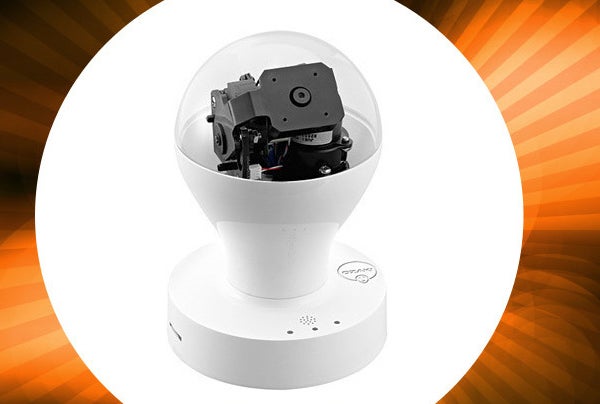 Want to monitor your babysitter, check on a pooch, or make sure no one is swiping the gold bricks you've stashed under your bed?

Now you and 20 of your closest friends and relatives can use an app on an iPhone, an iPad, or iPod Touch to see what your Ocare wireless IP camera sees.

The Ocare features motion detection and lets you record video or snap photos whenever you want, from afar.

Ocare Wireless Camera | $399 from Amazon
High Quality: Canon EOS-1D X
Canon didn't hold back any features when it created the newest version of its flagship professional DSLR. Want to know just how popular this camera is? Check the sidelines during any NFL game, and you'll probably see sports photographers toting the EOS-1D X.

Thanks to its machine-gun-style shutter capable of capturing up to 14 frames per second in Super High Speed Mode, this camera is ideal for shooting sports and other high-speed action.

The EOS-1D X also has an 18.1-megapixel CMOS sensor for maximum detail, plus a 3.2-inch LCD screen. It can record 1080p HD video, and it supports an astronomical maximum ISO setting of 51,200 for shooting in low-light situations.

Canon EOS-1D X | $6799
Instant Gratifier: Polaroid Z2300 Instant Digital Camera
Remember the old-school Polaroid cameras, which popped out photos that developed in front of your eyes?

The Polaroid Z2300 is the high-tech version for photographers who want such instant gratification—it's the only digital camera that's also a printer. You can capture, edit, and, in less than a minute, print a 2-by-3-inch full-color print. Bonus: It also makes stickers.

Polaroid Z2300 Instant Digital Camera | $160 (available for preorder; expected ship is at the end of August)
Powerful: Origin EON17-S
The extreme customization Origin offers for this laptop—with a huge number of possible component combinations—will bliss out geeky gamers, though it will cost them.

Weighing more than 11 pounds, including its power brick, the Origin EON17-S gaming laptop is far from subtle. Its large case and strong fan are only the beginning.

With that big package comes incredible power. The Core i7 CPU can run as high as 4.5GHz in Turbo Boost mode, and the $3442 laptop that PCWorld reviewed turned in astonishing numbers on our benchmark tests.

Origin EON17-S | Starts at $1560
Fast: Maingear Shift Super Stock Desktop PC
Since the Maingear Shift Super Stock is a desktop PC for gamers, it has to be blazing fast—and it is.

The $8000 machine that PCWorld tested offered blistering frame rates even on demanding games played at their highest quality settings.

This beast is available in hundreds of bold colors with matching LED lighting. Maingear also offers a highly tuned watercooling loop as well as front hot-swappable bays, so it's easy to pull hard drives in and out.

Maingear Shift Super Stock Desktop PC | Starts at $2400
Transformer: Lenovo IdeaCentre A720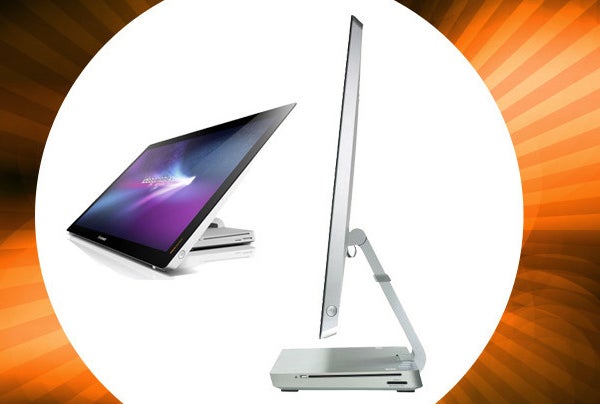 Measuring less than an inch thick, this gorgeous all-in-one PC just may be the world's thinnest.

With a ten-finger capacitive touchscreen, a built-in Blu-ray player, and an innovative flexible base, the Lenovo IdeaCentre A720 is like a Transformer toy. But it's certainly no plaything: In fact, the A720 was the best all-in-one desktop that PCWorld saw at CES 2012.

Lying flat, the A720 can become a digital air hockey table or a piano. Upright, Lenovo's IdeaCentre can morph into a home theater, a digital cookbook, or an ordinary computing machine.

Lenovo IdeaCentre A720 | Starts at $1699
Bright: Sony VPL-VW1000ES 4K Home Theater ES 3D Projector
The Sony VPL-VW1000ES brings new meaning to the term "home theater": The image it beams onto a wall looks just as good as—maybe even better than—the one at the local multiplex.

Sony's top-of-the-line home theater projector offers vivid color and filmlike HD-image quality thanks to its three high-frame-rate SXRD microdisplay panels. The projector's SXRD chips support full HD 1080p video all the way up to a resolution of 4096 by 2160 pixels, offering viewers an immersive experience with 2D and 3D movies.

The Sony VPL-VW1000ES boasts an amazing brightness rating of 2000 ANSI lumens, a 240Hz panel drive that eliminates crosstalk (which can cause ghost images), and whisper-quiet fans.

Sony VPL-VW1000ES | $25,000
Huge: Sharp 90-Inch Aquos LC-90LE745U LED HDTV
The 2012 football season is about to kick off. How about watching games on the world's largest LED set?

Sharp's 90-inch Aquos LC-90LE745U is a 1080p LED-backlit set with active-shutter 3D playback, a 120Hz refresh rate, and Sharp's Aquos Motion 240 enhancement technology for fast-moving images.

The Wi-Fi-enabled set connects to Facebook, Hulu Plus, Netflix, Twitter, Vudu, and YouTube. It even has a feature that allows a staff of technicians to troubleshoot your set remotely over a Web connection, as well as to access and adjust its settings.

Sharp's 90-inch set weighs 141 pounds, measures about 5 inches deep, and has a 1-inch-thick aluminum bezel.

Despite its size and its 500-LED backlighting array, Sharp says the set is energy-efficient and will add only $28 to your energy bill annually.

Sharp 90-inch Aquos LC-90LE745U LED HDTV | $10,000
Totable: SiPix Pocket Printer A6
Who needs a portable printer? Realtors, contractors, or anybody else who is frequently away from a desk.

If you occasionally have to print something while on the go, the SiPix Pocket Printer A6 might be just what you need. The A6 uses thermal-printing technology to print documents without ink. All you need is SiPix thermal paper.

SiPix Pocket Printer A6 | $35 for the printer, and $5 for 100 sheets of thermal paper at Amazon.
Superb Sound: FitEar ToGo 334
This is no ordinary set of earbuds.

Promising a spectacular musical experience, the FitEar ToGo 334 is handmade in Japan in limited quantities. The headphone employs four custom-made and balanced armature drivers—one bass, two midrange, and one treble.

Although most universal-fit in-ear headphones deliver sound through just one port, the 334 takes advantage of a uniquely tuned system with individual ports for each frequency range.

FitEar ToGo 334 | $1349 from ALO Audio
Blinged Out: Ulysse Nardin Chairman
If you hear the words "Guinness World Record for most expensive mobile phone" and think, "How can I get one of those?" then look no further than the limited-edition Ulysse Nardin Chairman 1007.01.

Hand-set with more than 3000 diamonds amounting to a total of 17 carats, the Chairman also boasts high-end features such as a thumbprint reader for unlocking the phone, a 3.2-inch sapphire crystal display, and a mechanical watch rotor on the back plate. You also get 32GB of internal storage and an 8-megapixel camera.

And the price? This phone will set you back a cool $130,000, and you'll still have to wait seven months for the company to assemble it by hand.

Ulysse Nardin Chairman 1007.01 | $130,000

Originally published on PCWorld| Click here to read the original story.