Page 9 of 10
9. How to Learn More About Your Contacts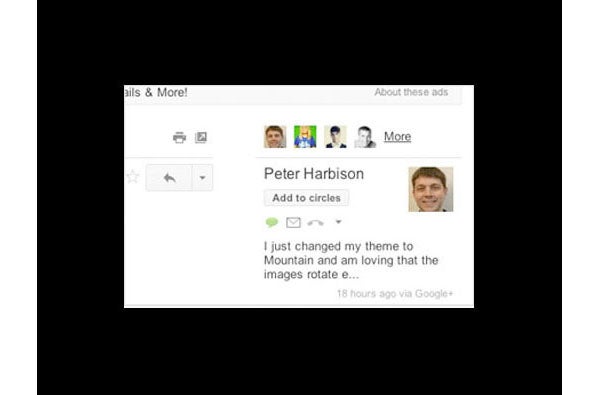 Gmail's people widget, located on the right-hand side of your messages, shows you contextual information about the people you're interacting with in Gmail.
Click on the contact's name to see information such as their name, email address or occupation; recent Google+ posts your contact has made visible to you, which you can +1 directly in Gmail; recent emails your contact has sent you; Google Calendar events if your contact's Calendar is shared with you; and Google docs, shared with both you and the contact.
To disable the people widget, click the gear icon in the upper right and select "Settings." On the "General" tab, select "Hide the people widget" button. Then click "Save Changes" at the bottom of the page.