Page 6 of 9
EasySign Mobile
EastSign Mobile lets you electronically sign documents (and get documents signed) directly from your smartphone. Simply draw your signature on your touchscreen, and then the app will let you resize it to fit any document.
Developer: Glykka
Cost: $14.99 for a lifetime subscription, or you can buy document credits at $1.99 for 5 docs, $3.99 for 10 docs or $5.99 for 20 docs.
Available on Android too? Yes
Flipboard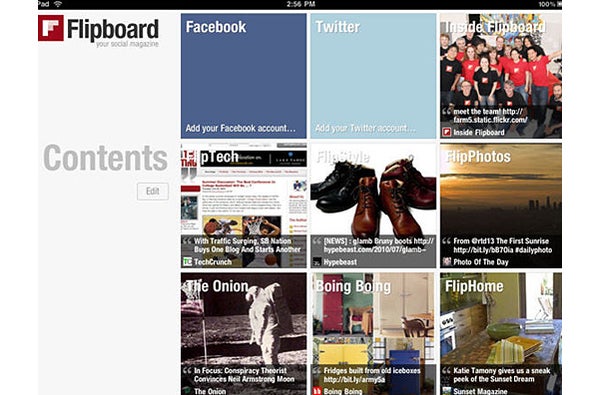 Rather than simply consolidating social media feeds as many aggregators do, Flipboard turns them into a "Social Magazine." Frankly, this app looks best suited to tablets, or to smartphones with gigantic screens, such as the Samsung Galaxy Note, but the concept is very cool regardless. Flipboard isn't solely focused on social media feeds. You can also pull in news feeds, travel deals and plenty more, all reformatted into a magazine-style layout that is easy to navigate and just plain looks good.
Developer: Flipboard
Cost: Free
Available on Android too? Yes. It was just recently ported to Android, but recent reviews (and my own testing) find it to be glitchy and slow on Android.
Tweetbot
Tweetbot makes Twitter easier to use on an iPhone or iPad. User reviews rave about Tweetbot's "smart gesture" shortcuts. You can view a whole conversation thread by swiping a Tweet to the right. You can view options for anything by tapping and holding it. And you can configure other gestures such as, say, a triple tap to do anything from automatically retweeting to translating a tweet into a foreign language. Other cool features include the ability to mute "noisy" users and the ability to retweet from multiple accounts by holding down on the retweet button.
Developer: Tapbots
Cost: $2.99
Available on Android too? No