Sony Tap 20 review: A Windows 8 all-in-one that's also a humongous tablet
Sony has built a cool, if small, all-in-one that works well as a shared family PC.
Page 2 of 2
Performance
Since the Tap 20 carries an ultra-low-voltage mobile CPU, the performance is somewhat lacking compared with that of other all-in-one PCs. PCWorld is in the process of building the new WorldBench 8 suite for Windows 8 testing, but it isn't quite ready yet. We were able to run PCMark 7, including storage tests, plus startup times. In comparison with previously tested AIO systems running Windows 7, the Tap 20 is seriously deficient in sheer CPU performance: Although you can use the system for video editing or gaming, those activities are most certainly not its strong suit.
For example, on the office productivity test, the Tap 20 garnered a score of just 730, less than half the mark of Lenovo's ThinkCentre M92z. And the Sony's image-editing test took 596 seconds, versus 157 seconds for the Lenovo, in average usage scenarios. Some of the performance issues are attributable to the slow, 5400-rpm laptop-style hard drive.
On the other hand, the power usage is low. The idle power of the Sony Tap 20 is just 23 watts, about half the 41W idle power of the Lenovo all-in-one.
Using the Tap 20
I set up the Tap 20 in my home office, installing some additional software and getting used to the touch-enabled display. After a time, I discovered that I was using the mouse less, even in the Windows desktop, though some operations in desktop mode were still easier with a mouse. The user interface was responsive and smooth. When I ran Office-style applications, or surfed the Web, both Firefox and Internet Explorer seemed well behaved, even with multiple tabs open. Web-based video playback was mostly clean and stutter-free.
However, if you plan on writing or editing longer documents, you may want a different keyboard. The Sony keyboard's keys are slightly textured, but still slippery, and I found myself making many more errors while typing than I usually do. Non-touch-typists may not encounter the same issues.
Using the system untethered is an interesting experience. At well over 11 pounds and a 20-inch width, this machine is not something you sit on your lap. It does make for a very cool Xbox SmartGlass device. I set it up on my coffee table in front of my entertainment center, within easy reach. Even though SmartGlass is still in its infancy, the technology has the potential to turn a device such as the Tap 20 into a powerful adjunct to your home entertainment setup, if Microsoft keeps enhancing it.
I also laid the machine flat and played around with some of the games, like Xbox Taptile and Pinball FX2. These titles show off just a little of the potential of the system as a shared gaming device. Here's hoping that more board-game ports come to the Microsoft Store, as we've seen with iOS games; I'd love to see Ticket to Ride, Elder Sign, or Alien Frontiers on this system.
While video quality (what video we could play) turned out well, audio was something of a mixed bag. I discovered that the sound quality varies depending on the surface the system sits on. If it's on a hard desktop, the sound quality is better than if you plop it down on a tabletop covered by a tablecloth. Even in the best case, the sound quality is limited by the speaker size; the unit produces little audible bass content, though Dolby Home Theater v4 spreads out the sound stage a bit without adversely affecting audio quality. If you plan on using the Tap 20 to watch a lot of movies, or as a music playback device, external speakers would be a good idea.
Bottom line
The Tap 20 is an unusual product. It's relatively underpowered as a desktop system, but its strong suit is as a shared family PC, with the ability to be moved easily around the home. And its potential as a shared gaming device is impressive. Unfortunately, it isn't as strong on the productivity side, and the lack of MPEG-2 playback--more a Windows 8 problem than Sony's--makes it an imperfect entertainment system.
In many ways, the Tap 20 showcases both the good and the bad of Windows 8. Its seamless integration with the Windows 8 user interface shows off Microsoft's new operating system at its best, but the lack of capabilities that users have come to expect, such as MPEG-2 playback, is oddly jarring. When you use this machine with Windows 8 native apps, it excels, but the uninspired keyboard and mouse make desktop use more of a chore than it needs to be. The Tap 20 is undeniably cool, but some of the details need to be fleshed out. Still, at about $880, it's not all that expensive, particularly if you consider that it's both a small all-in-one and a really big tablet.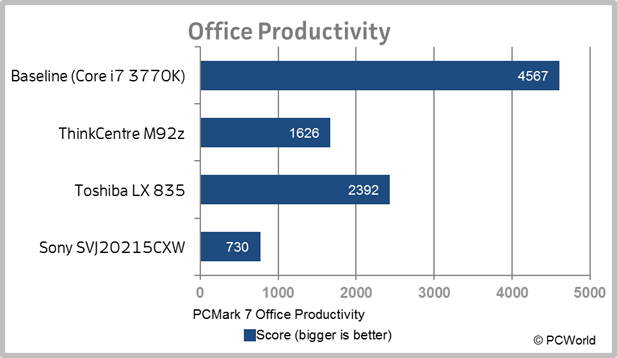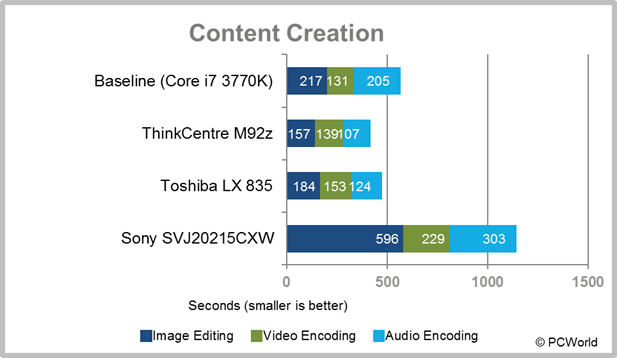 This story, "Sony Tap 20 review: A Windows 8 all-in-one that's also a humongous tablet" was originally published by PCWorld.
Shop Tech Products at Amazon