Page 3 of 10
Ion Piano Apprentice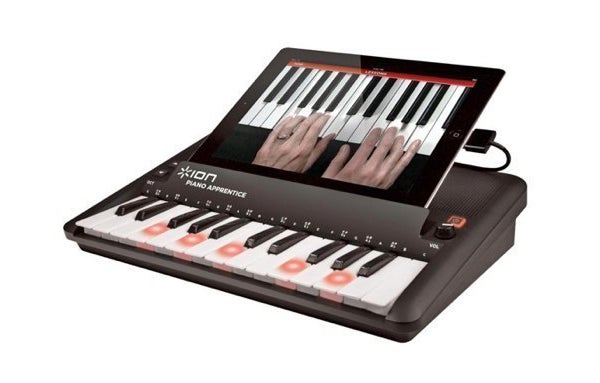 If music is in your children's future -- or you've got friends who've always wanted to play --  the Ion Piano Apprentice might be in order. This 25-note keyboard features a free piano teaching app (with lessons from piano instructor Scott Houston) that plays on an iOS device with a 30-pin dock connector (though it should work on devices with the Lightning connection using this adapter). The keys light up to help determine the correct notes to press.
The keys aren't full-sized and you won't learn more than a few songs using the included lessons, but you may just inspire a future Mozart.
Available for $50 - $100 from various retailers.