Page 7 of 15
Dell Latitude 10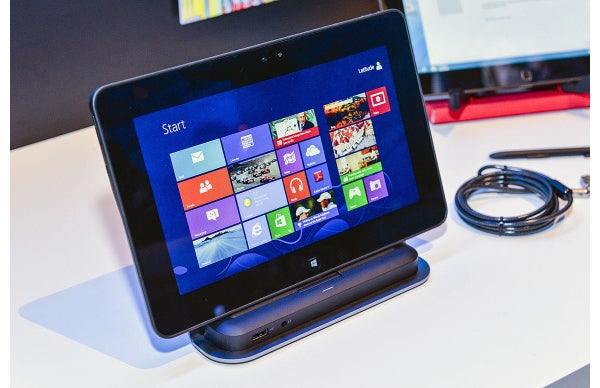 Short on razzle-dazzle styling, but long on business features, this 10-inch, 1366x768 tablet includes a docking station and swappable battery—because, apparently, even the power efficiency of Clover Trail CPUs doesn't preclude the need for even more battery life (and, of course, IT departments appreciate battery serviceability).
An optional dock includes full-size USB ports, an SD card slot, and Ethernet support. Dell also boasts that the Latitude 10 supports Dell Data Protection and Encryption, a feature that will appeal to IT departments who want to lock down employee data.
The tablet is pudgy at 10.5mm thick, though it weighs about 1.6 pounds. Again: It's not a model of industrial design, but Dell tends to reach for function, not form.