Page 11 of 11
Flashback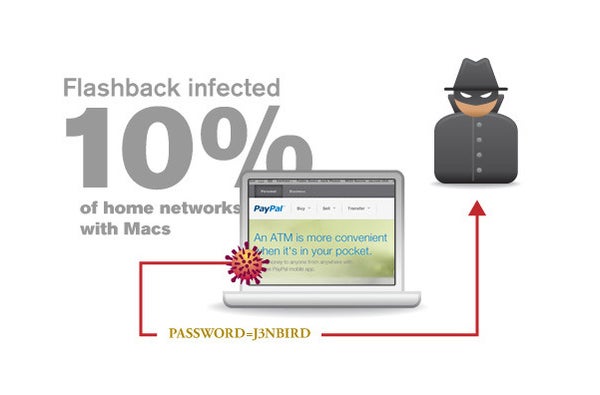 Signaling an end to Mac's immunity to malware, Flashback infected hundreds of thousands of Mac computers last spring. Its current focus is to collect passwords to sites like Google and Paypal, so that cybercriminals can take over those accounts. Flashback topped Kindsight's "home network infections list" for four straight weeks. Last April, it infected 10% of home networks with Mac computers.
Originally published on Network World| Click here to read the original story.
This story, "Baddest botnets of 2012" was originally published by Network World.