UPDATE: The contest has ended and the winners have been notified. Congratulations to Cody A., Scott B., David D., Phillip V., and Jon Z.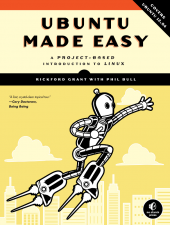 Ubuntu Made Easy
By Rickford Grant with Phil Bull. Published by No Starch Press, July 2012
Packed with tips, tricks, and helpful pointers, Ubuntu Made Easy will get you up and running with the world's most popular free operating system.
We've got 5 copies of this book to give to some lucky readers!
Enter now for a chance to win!
* All fields are required
By clicking submit you agree to the terms and conditions outlined in ITworld's privacy policy.
Read the official giveaway rules.