Page 12 of 13
Effective IT habit No. 11: Don't become literally "indispensable"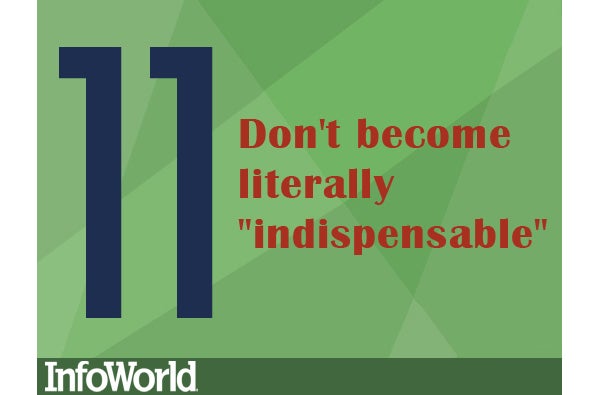 Being indispensable can become a trap. Your talents can become so critical that you can never leave or rise to a new position within your company, says Steven A. Lowe, CEO of Innovator LLC.
"A friend of mine is an excellent developer who has created a few critical software systems for the company that employs him," Lowe says. "No one else can step in and do what he does, and the company can't 'afford' to promote him to a more senior position or pay him much more money. So he's frustrated and miserable -- but he's certainly indispensable!"
Don't hoard information or expertise. Delegate responsibility. Start training your own replacement now, or find ways to outsource responsibilities so that you can take on more challenging assignments.