Page 21 of 21
Corsair Flash Padlock encrypted USB drive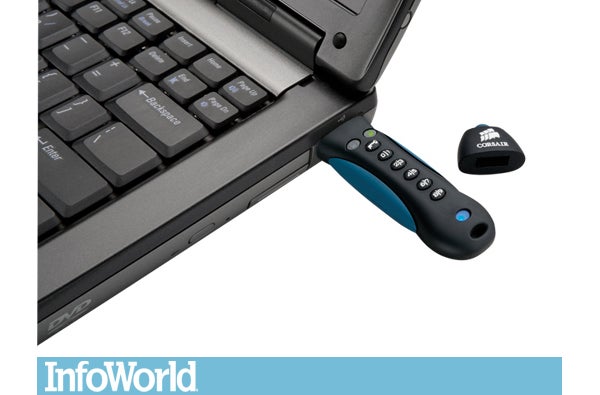 I travel a lot and I worry that someday I'll lose my wallet or a pickpocket will target me. To make sure I have all my important information, I've put password-protected PDF scans onto the Corsair Flash Padlock AES-encrypted USB drive. I just type in a 4- to 10-digit pin code, and once the green lock symbol lights up, I can stick it into nearly anything, and it acts like a normal thumb drive. I scan my credit cards, passport, and other vital documents on a multifunction printer, then move it over to my laptop, where I can use Adobe Acrobat to change the PDFs to a password-protected version. Defense in depth is a good thing.
Originally published on InfoWorld| Click here to read the original story.
This story, "20 tools for hero hacks" was originally published by InfoWorld.