Page 5 of 11
IT concession No. 4: Your systems will never be fully compliant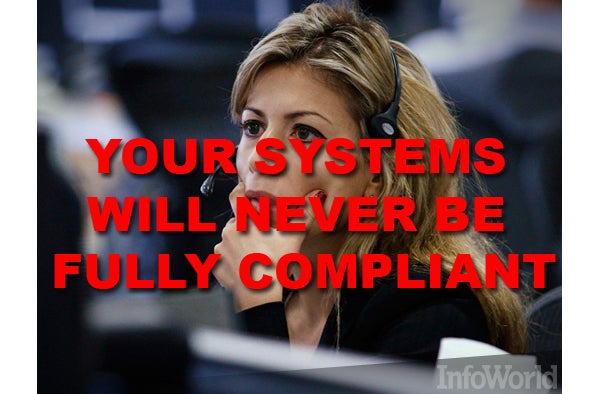 Like uptime, 100 percent compliance is a lofty goal that's more theoretical than practical. In many cases, focusing too much on compliance can hurt you in other ways.
Organizations in heavily regulated fields like health or finance probably aren't in full compliance because the rules change often and can be interpreted various ways.
Another danger area is falling into the compliance trap, where organizations expend too many resources trying to stay in sync with regulations while ignoring other, more vital parts of their operations, says Mike Meikle, CEO of the Hawkthorne Group.
"Organizations that strive for compliance with regulations often fall down in other areas," he says. "Being compliant with regulations doesn't necessarily mean you're doing what you need to do with your business."