14 of the most useful Linux websites
Looking to learn more about open source and free software? You can't go far wrong with our list of sites
Page 8 of 15
Linux Magazine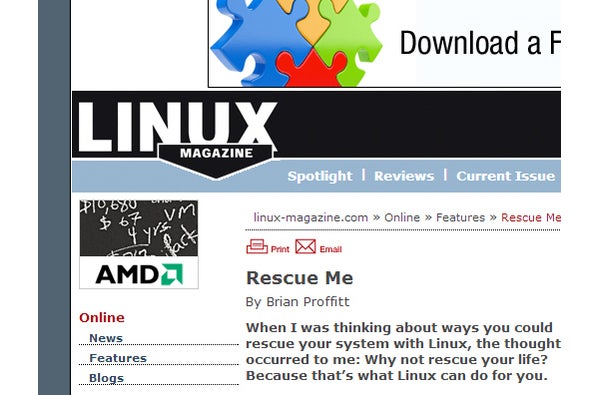 Business-focused Linux Magazine is another font of dedicated open-source news coverage, featuring in-depth articles, reviews and commentary.
Shop Tech Products at Amazon
The hit list
With an aggressive mix of price and performance, AMD's Ryzen will charge into the high-end PC processor...
Startup Rayton Solar is running a crowdfunding campaign to attract investors to its proton accelerator...
No Tax Knowledge Needed. TurboTax will ask you easy questions to get to know you and fill in all the...
Sponsored by Puppet

Sponsored by AT&T
Resources
Research/Infographic
Sponsored