Page 4 of 10
MOGO Mobile Gaming Controller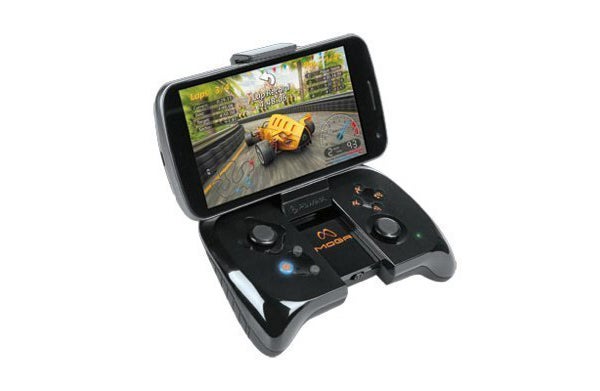 Got a friend or family member who loves to game? The MOGO Mobile Gaming Controller can take phone-based play to new heights. The MOGO Controller looks like a regular gaming controller but has a special pull-up attachment that holds a smartphone. It connects to the device via Bluetooth and lets the player use its full set of sticks, triggers and buttons to interact with a game.
The MOGO Controller is compatible with any phone running Android 2.3 or higher and is optimized to work with numerous games (click on the Games link) from the Google Play Store.
Available for $49.99 from PowerA.