7 low-cost videoconferencing services: Which is best for your meeting?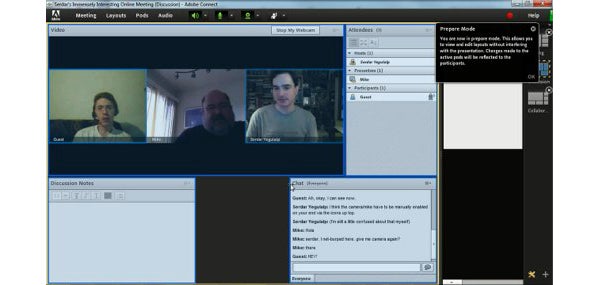 Remote colleagues and friends are the norm today. We look at 7 online services that help you keep in touch.
These days, any computer with a webcam -- and most current tablets and smartphones -- can be a front-end to services that offer low-cost or free videoconferencing functionality. Services such as Skype and Google+ are offering alternatives to conferencing solutions that used to cost companies thousands of dollars.
[Best desktop video tools and The future of telepresence: It's virtual, mobile and social]
In fact, many of these services have moved away from being formally installed apps, and can be invoked from most any kind of hardware client or OS platform through its browser. Some use Flash to run entirely in-browser; some deliver a binary executable on-demand through the browser, which runs as-is without needing to be installed; some still use a local client.
Most of the systems profiled here have many essential features in common, even at their most basic level, such as text chat (as well as voice/video chat) or the ability to share documents, applications or the entire desktop among conference attendees.
Features available in the more advanced tiers include the ability to record conferences, support for large numbers of people (that is, more than five or ten) and high-definition video. In all cases, there's a moderator who has control over the conference room behavior (such as who has the floor or who can show his or her desktop to the rest of the members) using a central console.
Prices in these formerly expensive services have changed over the last couple of years. Entry-level pricing now starts at anywhere from $8 to $40 a month. Many companies provide trial periods or free usage tiers (albeit with some features missing).
I looked at seven major offerings, ranging from free adjuncts to popular social-networking systems to products with enterprise-level tiers; some needing a local client, some not.
To try them out, I held test videoconferences, using three participants on different platforms -- both Windows and OS X, whenever possible. We looked at how the apps were deployed and how they were performed, and also for the presence of auxiliary features, such as the logging of discussions or tools for moderators and presenters.
While they may not be appropriate for some high-end uses, most of these services can offer solid, basic videoconferencing that can allow you to keep in touch with your remote colleagues and friends -- and perhaps even get some work done.
The hit list
For the iPhone, change is constant
If a summary judgment is granted within the next couple of months, the lottery could end -- the...
Microsoft's decision to force Windows 10's patch and maintenance model on customers running the...
Resources
Video/Webcast
Sponsored

eGuide
Sponsored

Video/Webcast
Sponsored

eGuide
Sponsored

White Paper
A single base library will reach all three major variants of .Net, solving the code-sharing problem for...
Facebook must stop collecting information about WhatsApp users in Germany, a local privacy watchdog has...
Allo is designed to show off Google Assistant. Here's some of the coolest stuff you can do with it.