Page 6 of 11
Presentation gear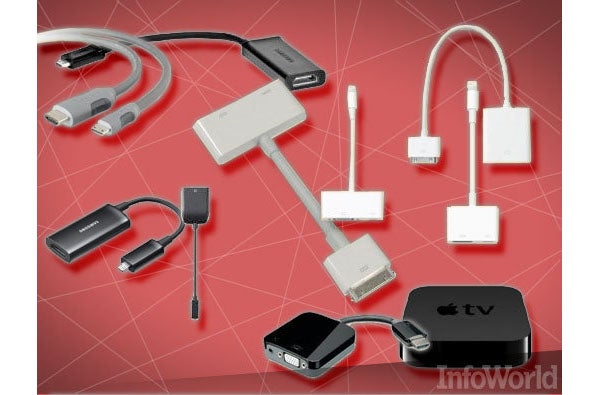 An iPad or iPhone is a great presentation device, thanks to the Keynote app and iOS's video-out and screen mirroring. You'll need a VGA adapter or HDMI adapter cable -- probably one of each. I also recommend Apple's Keynote Remote app, so your iPhone can remote-control your iPad (or Mac) presentation.
If you travel a lot, carry an Apple TV for wireless presentations via HDMI displays, plus Kanex's ATV Pro VGA adapter.
Some Android devices support video-out, through a MicroHDMI or MHL-enabled MicroUSB port, via an HDMI cable or MHL cable. Samsung has a MicroUSB-to-VGA adapter, as does iKross, as well as a MiniHDMI-to-VGA adapter.